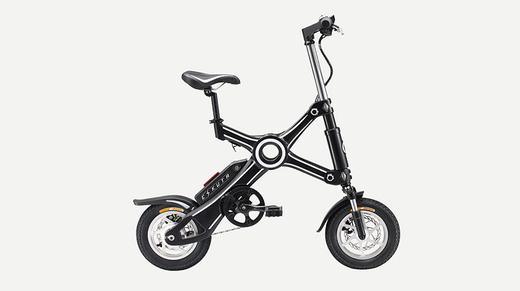 Folding Electric Bikes - Ideal for Commuters
Folding bikes have long been a favorite for cyclists looking to save space, usually for storage of the bike or sometimes for easy transportation in the boot of a car or on the train.
Bikes are a great way to commute, offering a slim mode of simple, low-cost transport which is easy to ride and easy to store. But there is still some work to do and cycling isn't for everyone.
Eskuta have a product available for sale today which solves both the storage problem and the ability to cycle, with the assistance of an electric motor; and they've done this in a very stylish way.
The Eskuta SF250 is an electric scooter - It's comfortable, speedy, reliable and very easy to fold away in-order to transport or store it wherever there's a little bit of space.
This electric bike folds up from the middle, so both wheels can still be on the ground and the bike can easily be rolled along with you in to an elevator, train, bus or to store in the boot of a vehicle.
Handlebars and seat are adjustable from a "quick-release" pull lever and there's plenty of maneuverability to ensure the tallest and shortest among us are comfortable while we ride.
The electric motor is powered by a strong battery which will see you easily along 25 miles before charging.
If you're in the market for a really simple, comfortable way to cycle to work, school, college or just around town then this is a truly environmentally friendly way to do so without the extra effort of cycling alone.