What are Cycle To Work Schemes?
The government's Cycle to Work initiative is a program aimed at promoting healthy living and reducing carbon emissions by encouraging people to cycle to work.
This initiative provides tax-free bikes and accessories to employees as a benefit from their employers.
The program works by allowing employers to purchase bikes and accessories, up to a certain value, on behalf of their employees. The cost of the bikes and accessories is then deducted from the employee's gross salary, effectively reducing the amount of income tax and National Insurance they pay.
In addition to promoting healthy living, the Cycle to Work initiative also has numerous environmental benefits.
By encouraging more people to cycle to work, the initiative helps to reduce traffic congestion and air pollution, making ourcities cleaner and greener.
The program is available to all employers in the UK and is a simple and cost-effective way for companies to support their employees' health and
well-being, while also making a positive contribution to the environment.
So, if you're an employee who's interested in getting a tax-free Eskuta electric bike to cycle to work, talk to your employer about the Cycle to Work initiative today!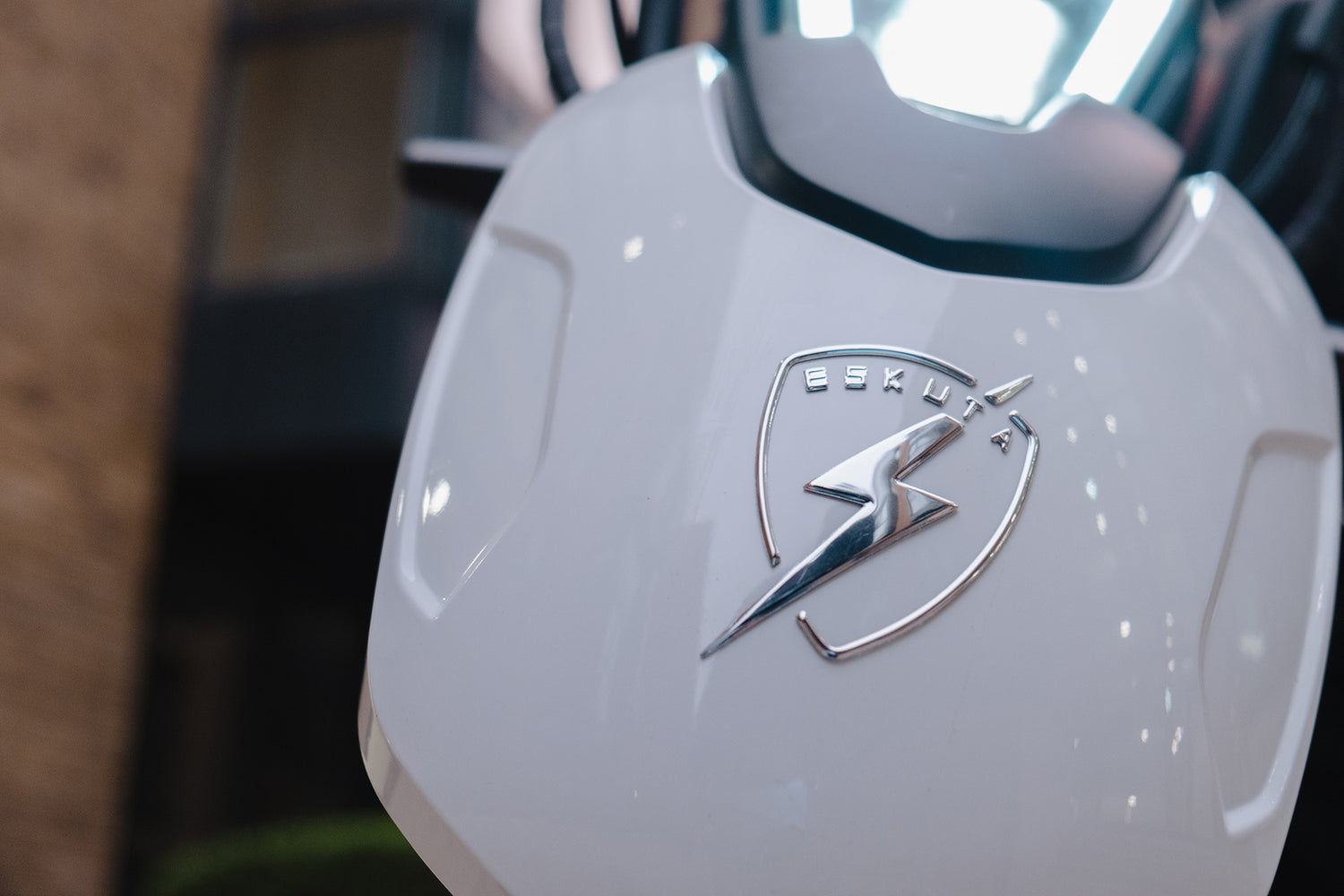 How much can I save?
You can save between 32% and 42% on a new bike with the government backed cycle to work scheme. The total cost will be spread over a period of 12-18 months in interest free monthly instalments from your salary.
Getting started ...
The first thing to do is to ask your employer if they are currently enrolled in any cycle to work scheme and if so which one.
The Eskuta SX-250 e-bike is currently available through The Green Commute Initiative and Cycle2Work by Halfords.
Find out more about the process for each of these two schemes in more detail below below.
If your employer is registered with another scheme, let us know and we will help.
Got a question?
Please get in touch by emailing us sales@eskuta.com, alternatively complete the form below...