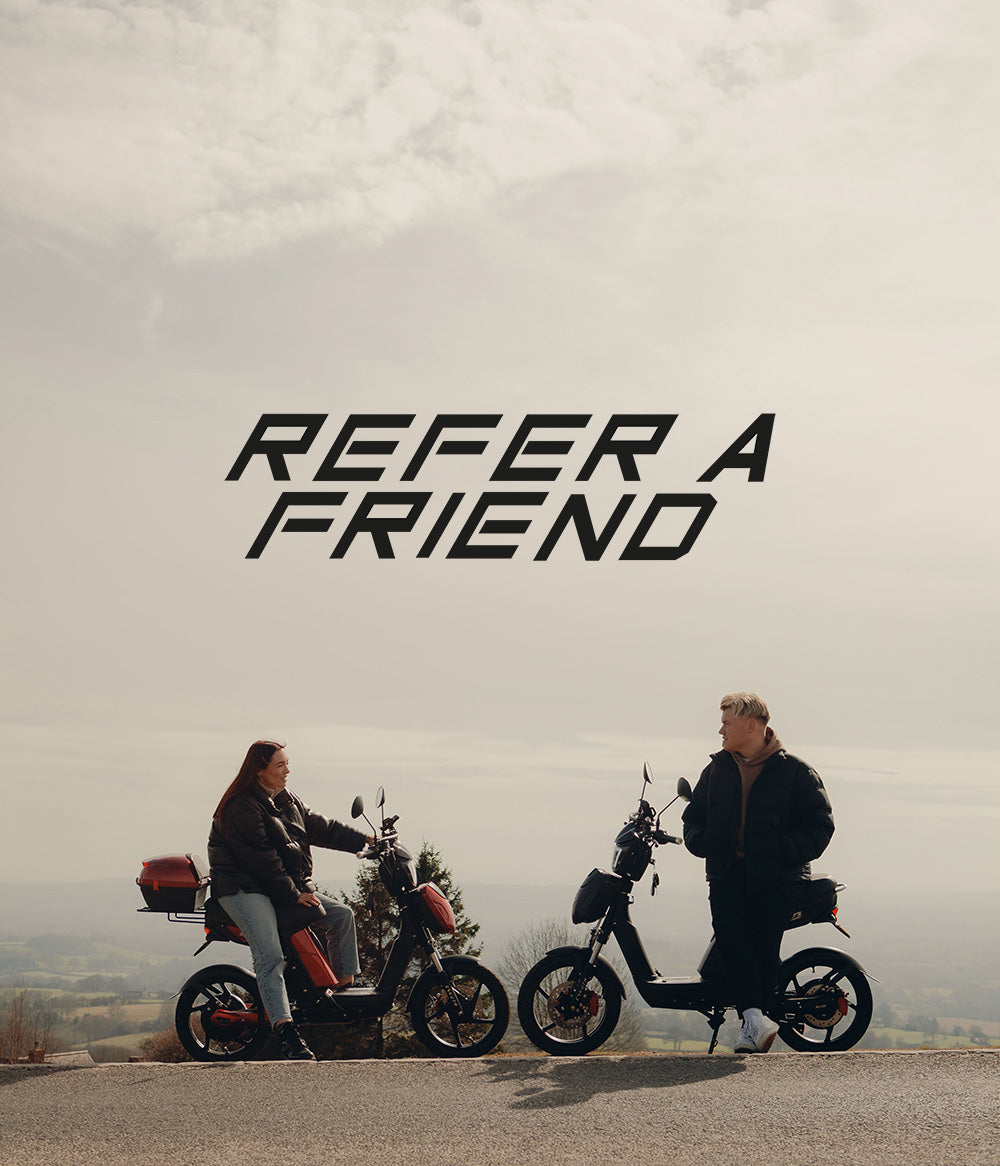 Give £50, Get £50!
Sign up below to receive a sharable link and referral code to give to your friends and family, giving them £50 off their purchase of one of our models. Every successful referral sale earns you £50!
Don't miss out on this great opportunity and get ready to reap the rewards by sharing your unique link.
Read the full list of FAQs below for more info or sign up below.
Sign Up Today
Frequently asked question
How does the referral program work?

Easy.

Create an account here or via the button above.

Once you have an account created, you will gain access to a dashboard where you will find a link for £50 off an SX-250, SX-250d and SX-800 that you can give to friends and family.

Each time a person clicks your link and makes a purchase of an e-bike, you earn £50 payable by Paypal or Bank Transfer.
How do you pay me?

We pay you for successful referral sales via Bank Transfer.

We use 45 day payment terms, meaning we will pay out all commission up to 45 days after the sale was made.
How much can I earn?

There is no limit on your earnings! The more people that use your referral link and make a purchase, the more commission you earn.

We recommend you share your link with as many people as possible.
Do I earn commission on all products sold?
How do I find my referral link and code?
How do I track my sales and commission?

You will be able to see the commission you can expect to be paid as well as the sales you have generated in your dashboard. Login to the dashboard here.
Can you use other discounts with the referral code?

The Refer a Friend programme codes cannot be used in conjunction with any other offer.