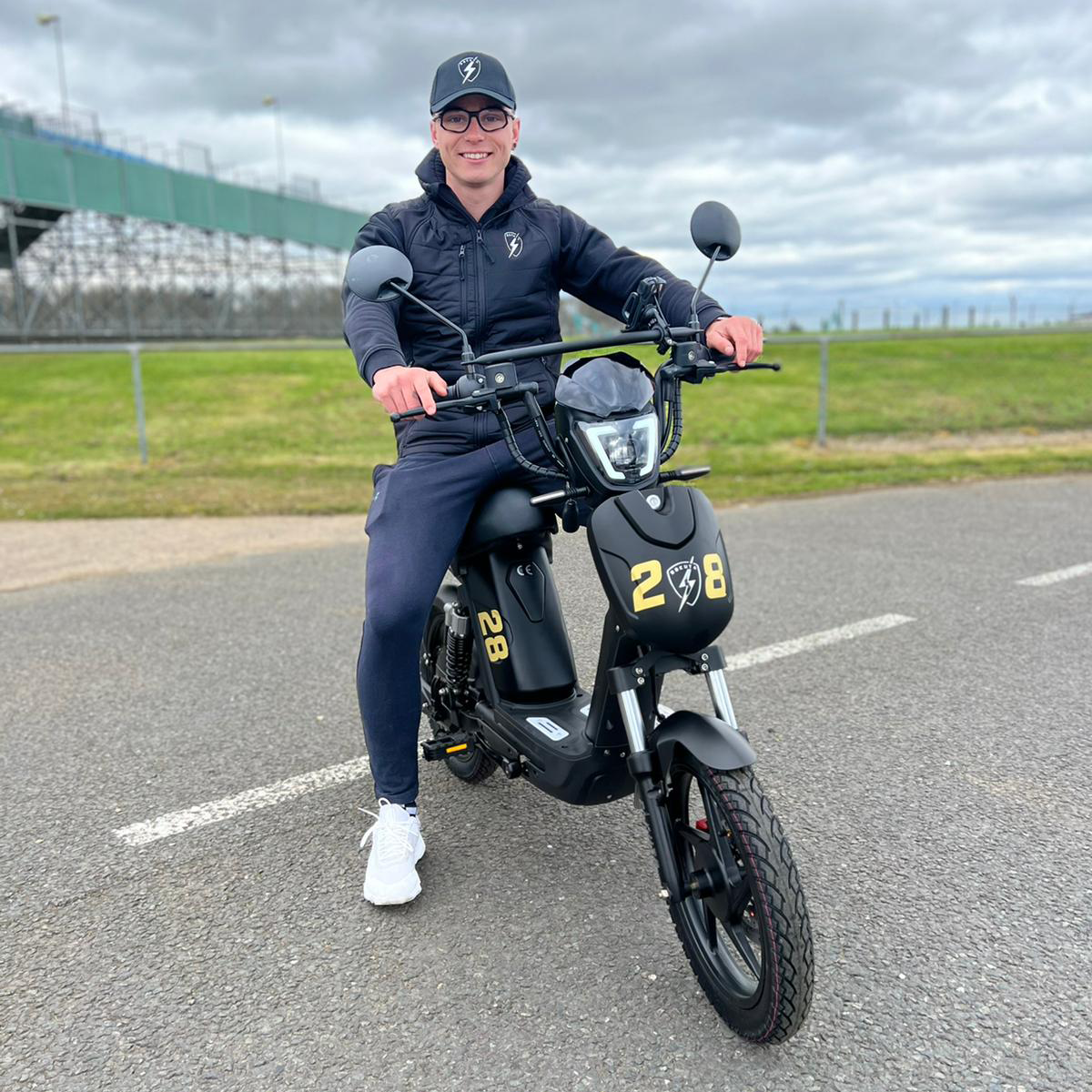 Brad Ray
We are proud to be sponsoring British superbike racer Bradley Ray.

Brad Ray is the current British Superbike champion, and we are extremely proud to have sponsored him over the past couple of years.

Brad raced to triumph to win the 2022 championship title with the Rich Energy OMG race team onboard a Yamaha R1.

We are very much looking forward to supporting Brad as he continues his racing career.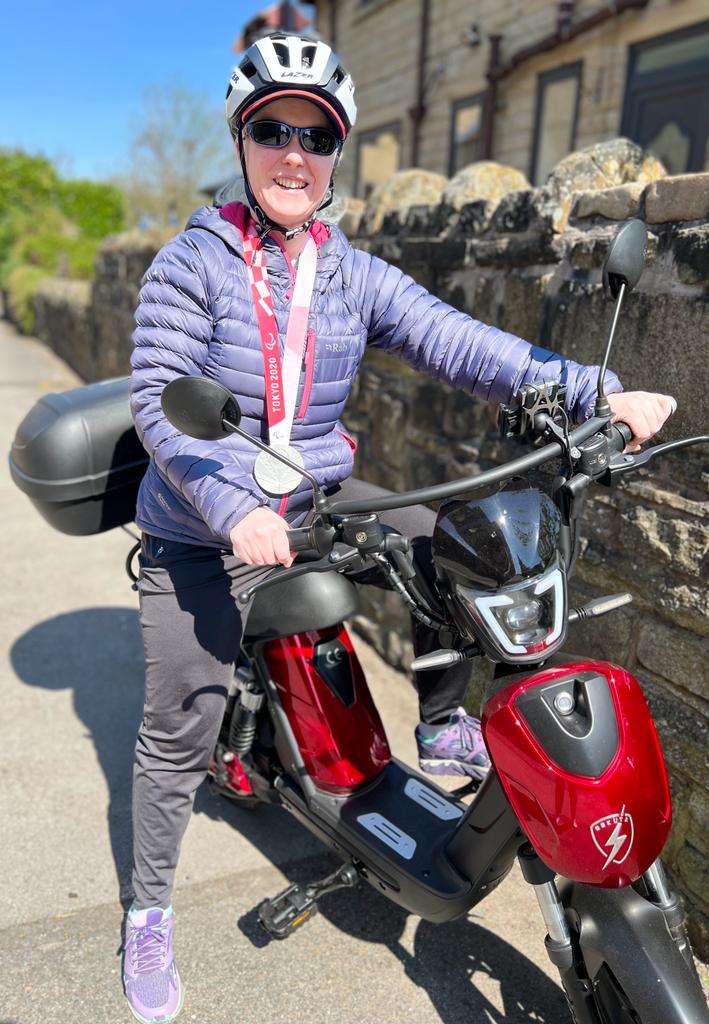 Aileen McGlynn
Aileen McGlynn OBE is a Scottish Paralympic champion cyclist winning numerous gold, silver and bronze medals throughout her cycling career. In July 2006, Aileen received the MBE from the Queen at the Palace of Holyrood house for Services to Cycling for the Disabled and then in 2009 was awarded an OBE in the 2009 New Year Honours List!
Wow! All in all, Aileen knows a thing or two about getting about on two wheels, so we are thrilled that her e-bike of choice for everyday travel is the Eskuta SX-250!
Aileen says, "I love using my Eskuta SX-250 not only does it look cool but It enables me to be more independent as I can nip to the shops and get to the gym and training sessions on it. I like how it has mirrors and indicators, which I feel are a good safety feature. It has a decent range on it too. I think it is great for people like me who can't drive but still want to get around easily and not always have to rely on public transport"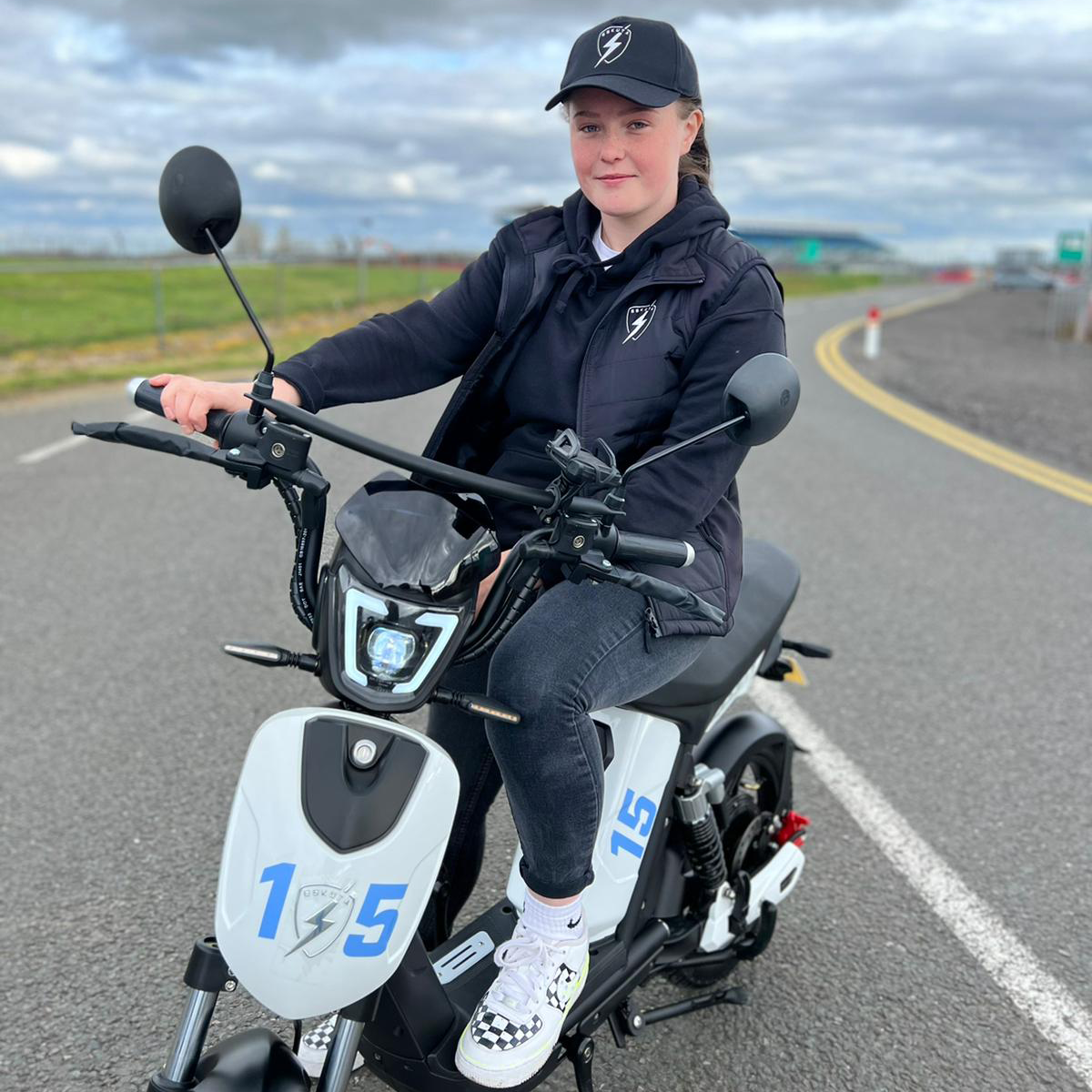 Chloe Jones
At just 18 years old Chloe Jones is an exciting up and coming British superbike racing talent.
This year she will be racing in the Pirelli Junior Superstock Championship for The Rich energy OMG racing team on board a Yamaha R6. Eskuta are proud to be supporting Chloe by sponsoring her this season.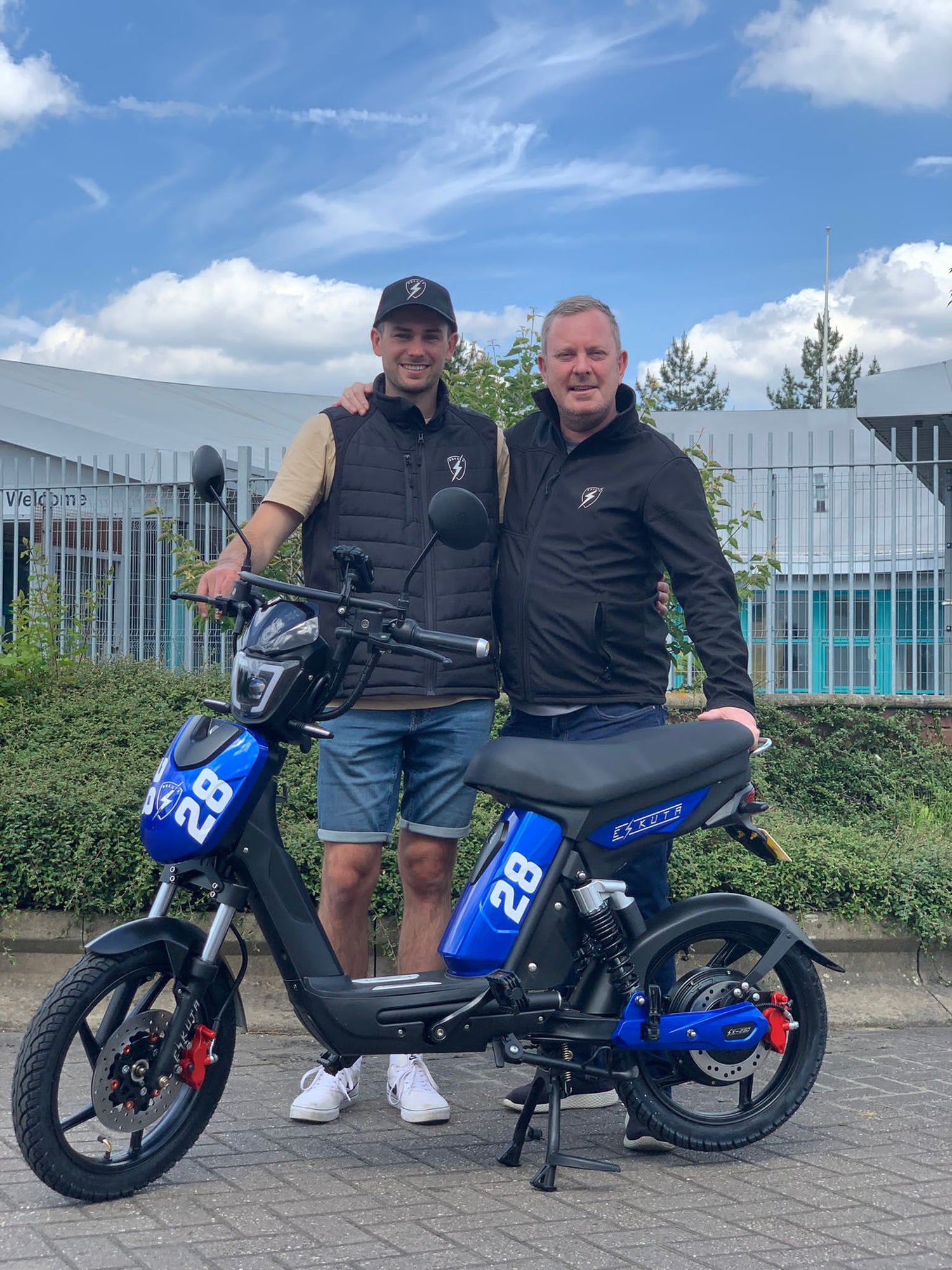 Shane Richardson
Born in Wellington, New Zealand, Shane started road racing in 2013 and raced for 4 years over in New Zealand before going over to America in 2017/18 to compete in MotoAmerica. Shane then came over to the UK and currently races for Astro JJR Triumph in the British Supersport class.

Shane uses his Eskuta SX-250 e-bike to get around the paddock at race events and loves it!
Interested in becoming an ambassador?
Complete the contact form below, including any relevant statistics, public appearances and other information for us to review.