Regular price
£1,860.00 GBP
Regular price
Sale price
£1,860.00 GBP
Unit price
per
Sale
Sold out
Introducing the SX-250 Series 4 Voyager Electric Bike.
Featuring our 22L storage pod so you can voyage further with everything you need.
The e-bike that's built and engineered like a motorcycle. It's a true standout in the e-bike market, boasting a design that captures the spirit of a motorcycle with all the cost savings and freedom of being a true EAPC.
Share
View full details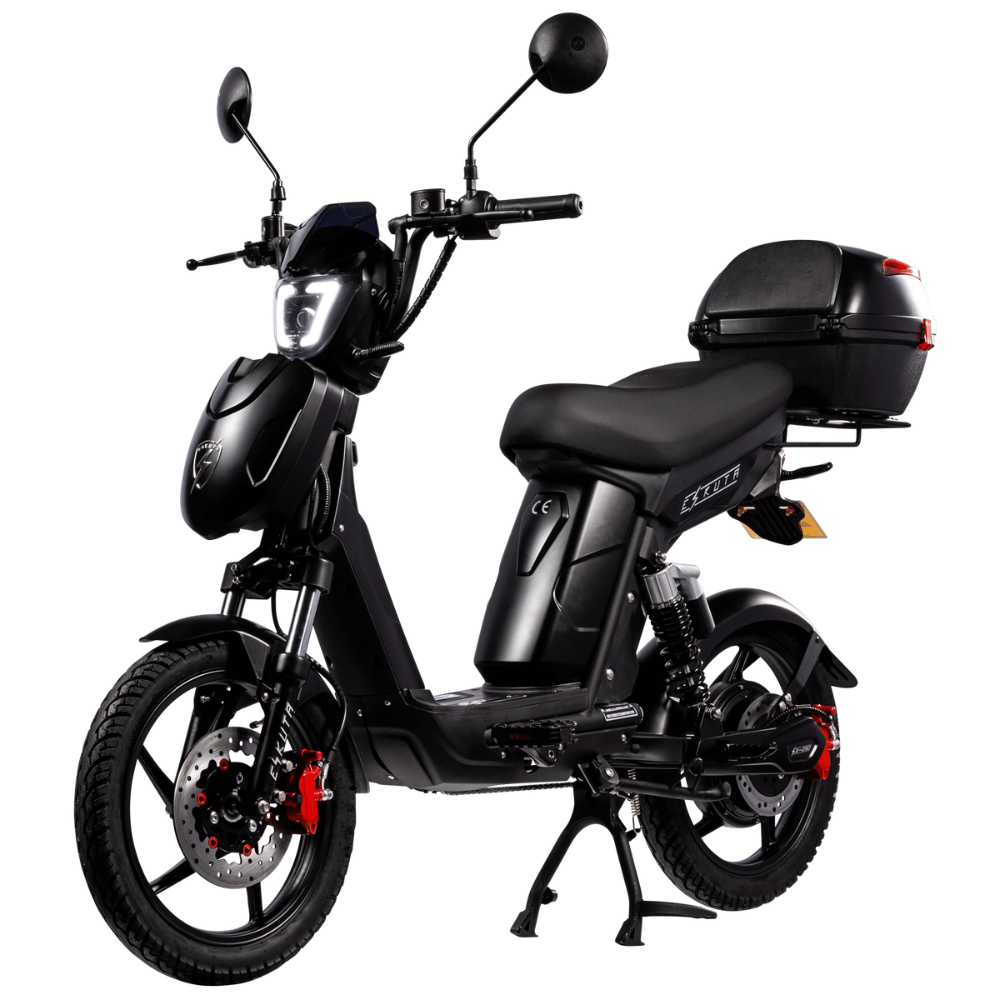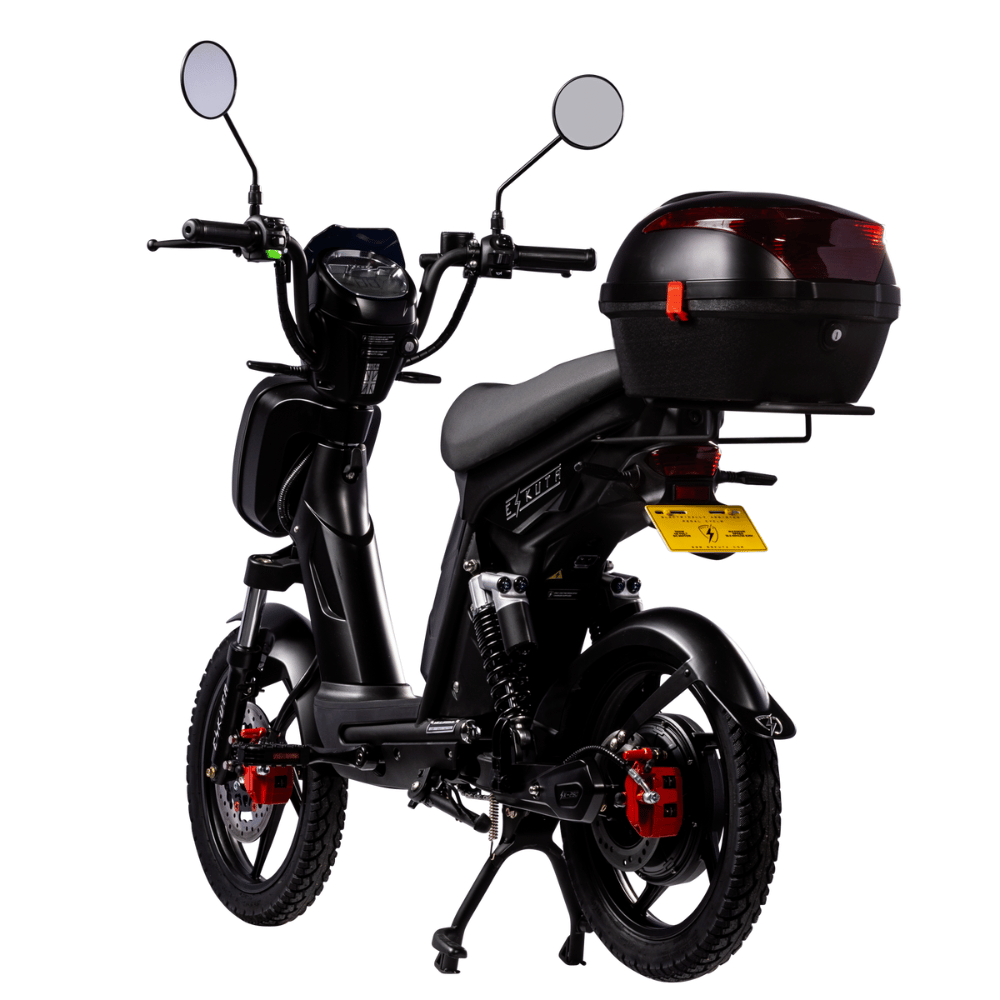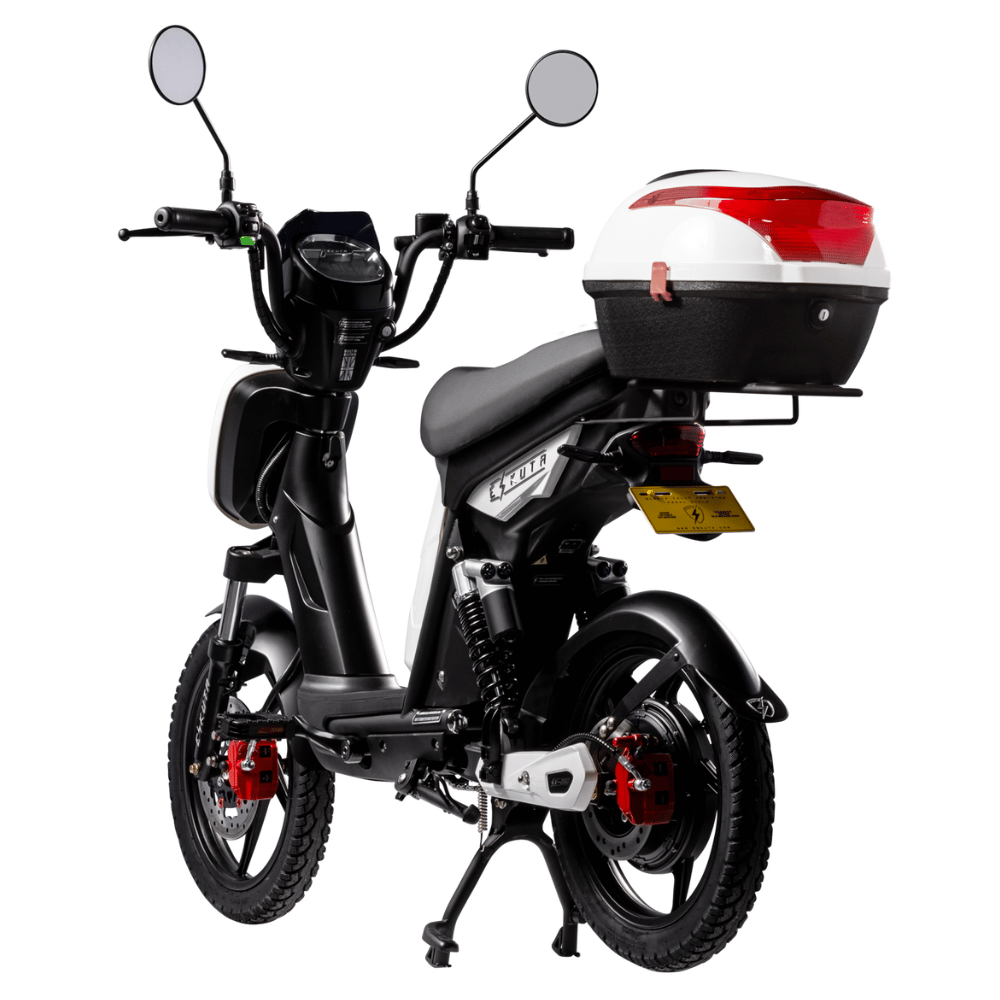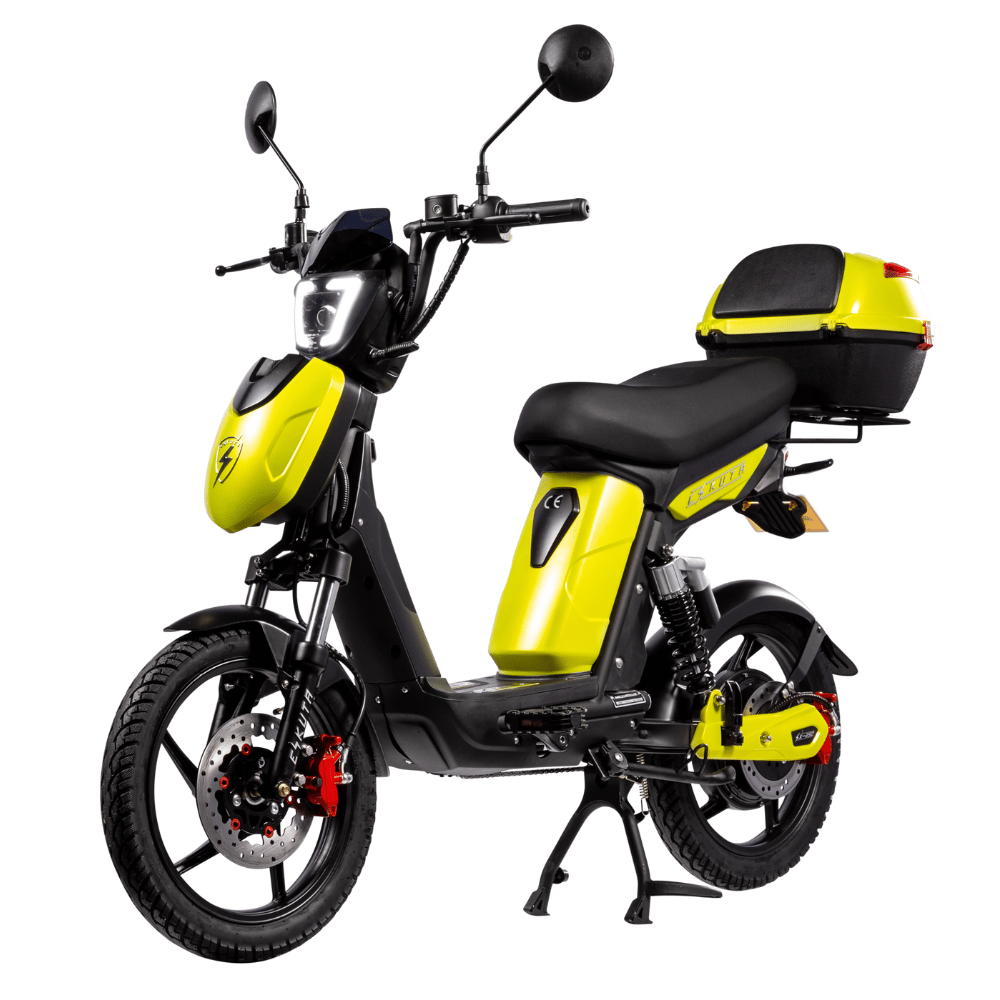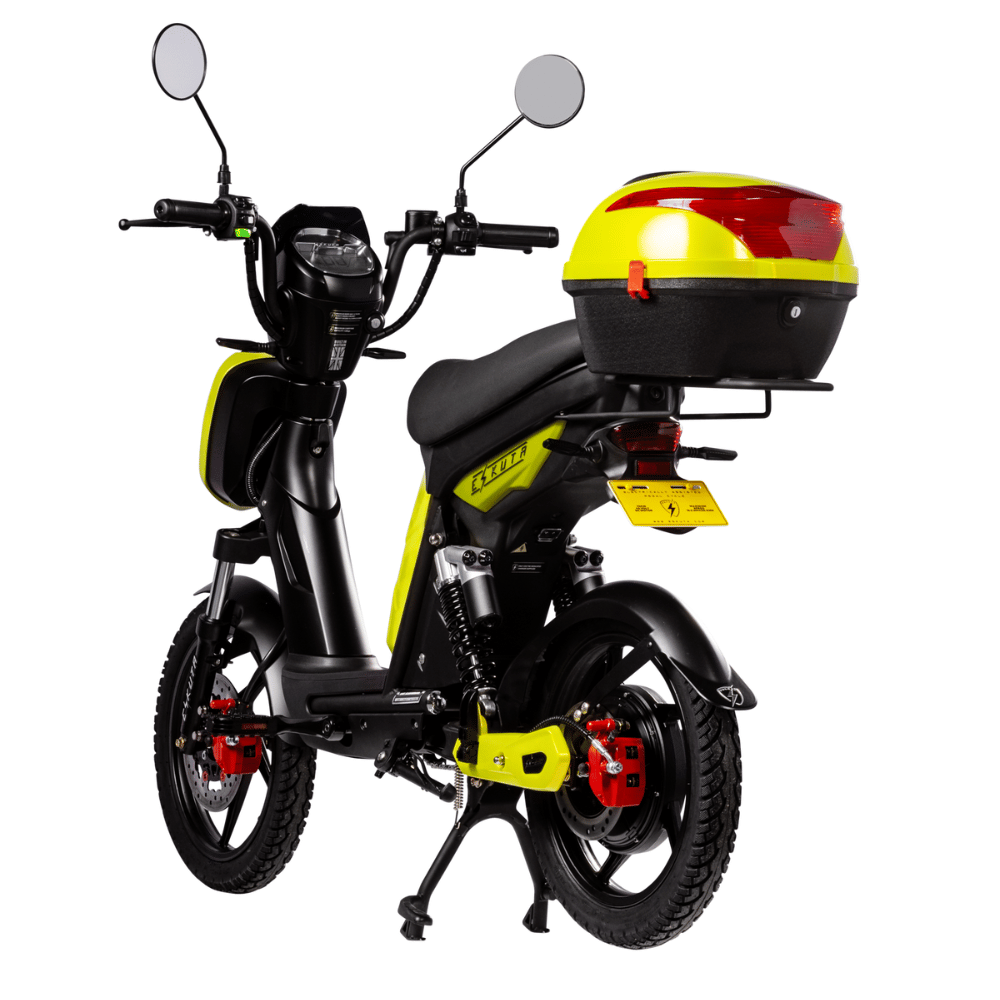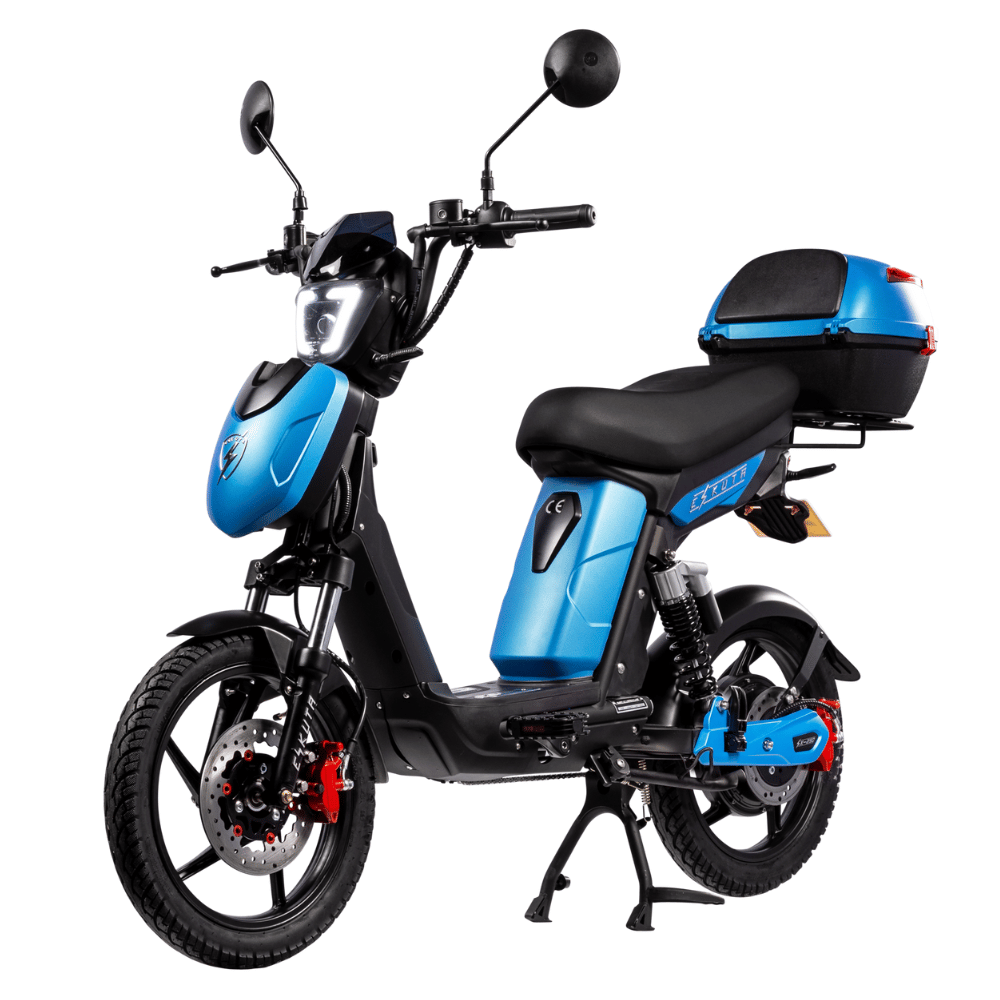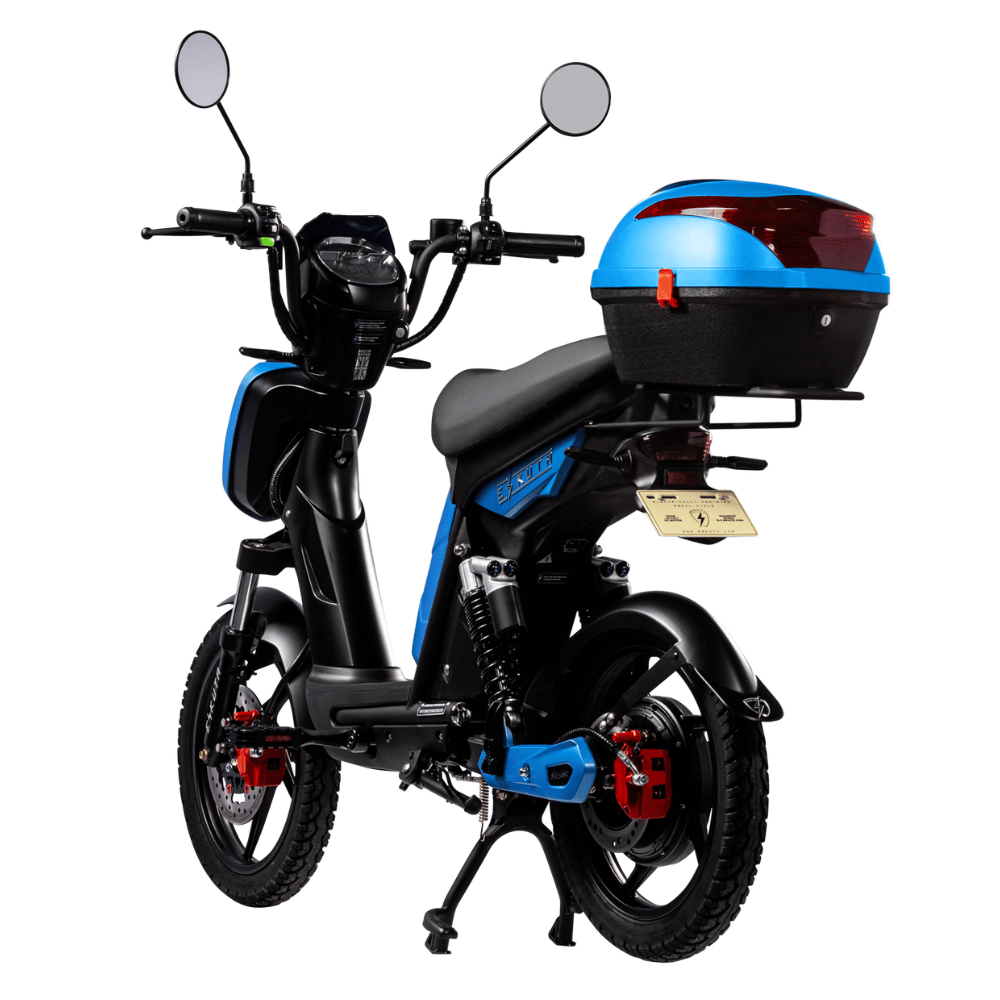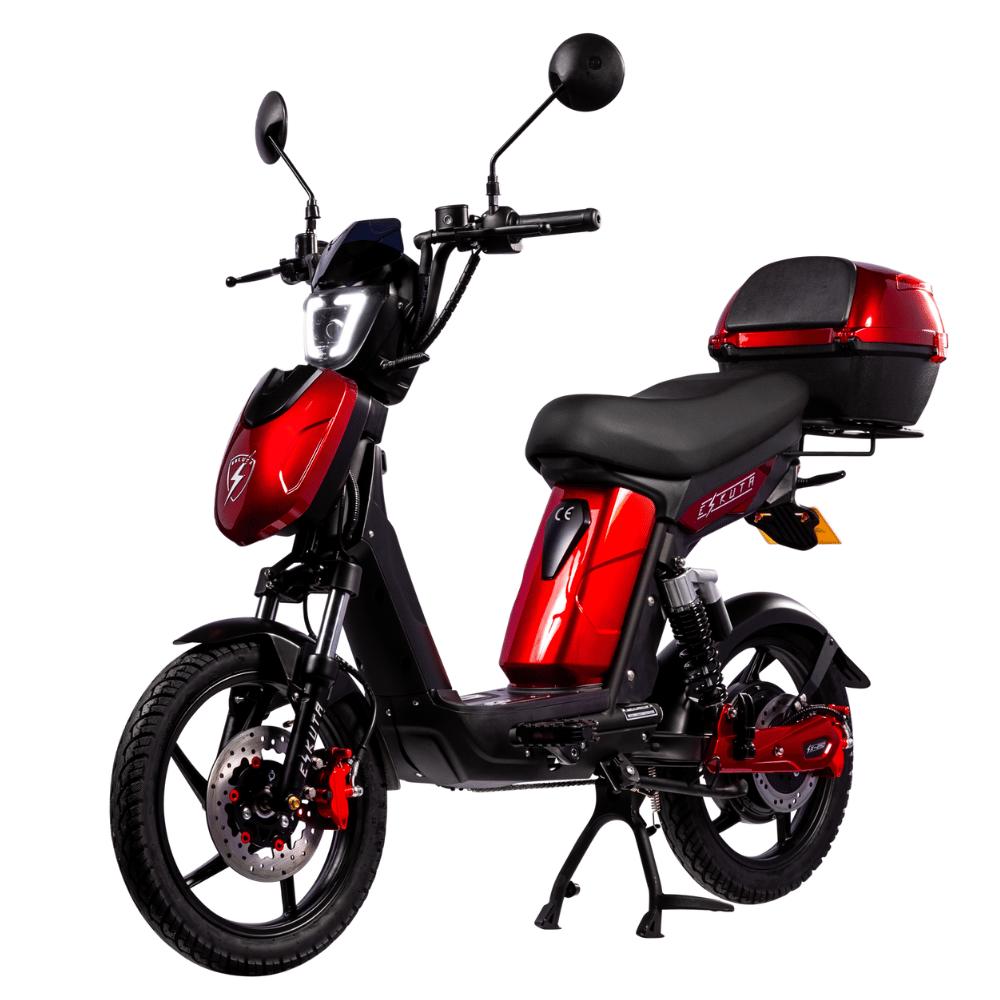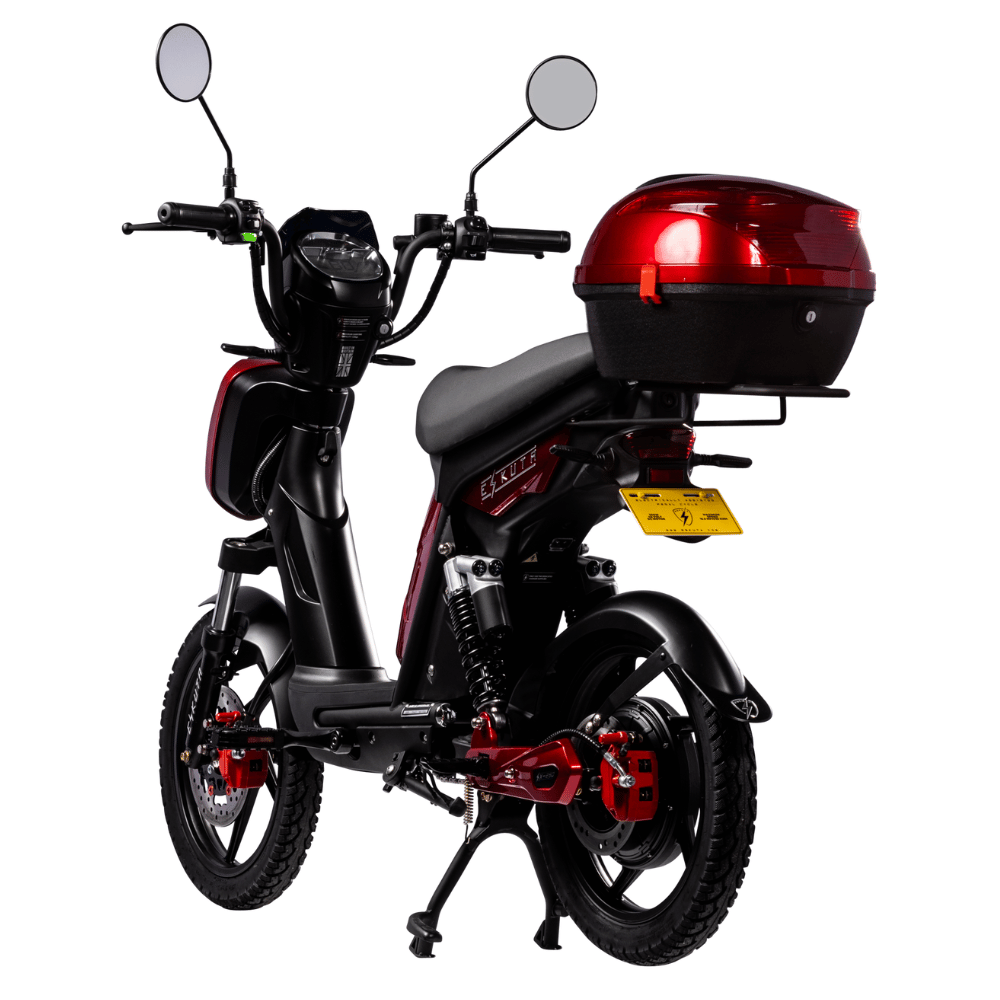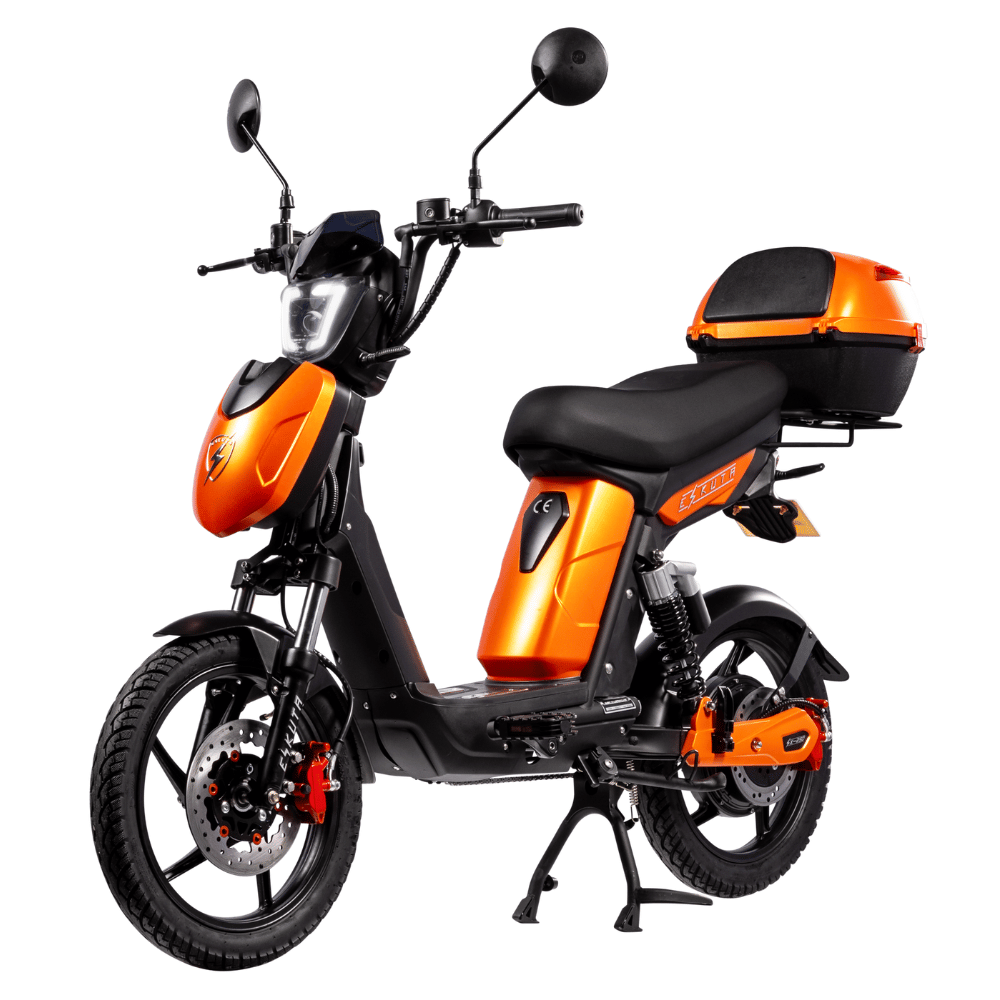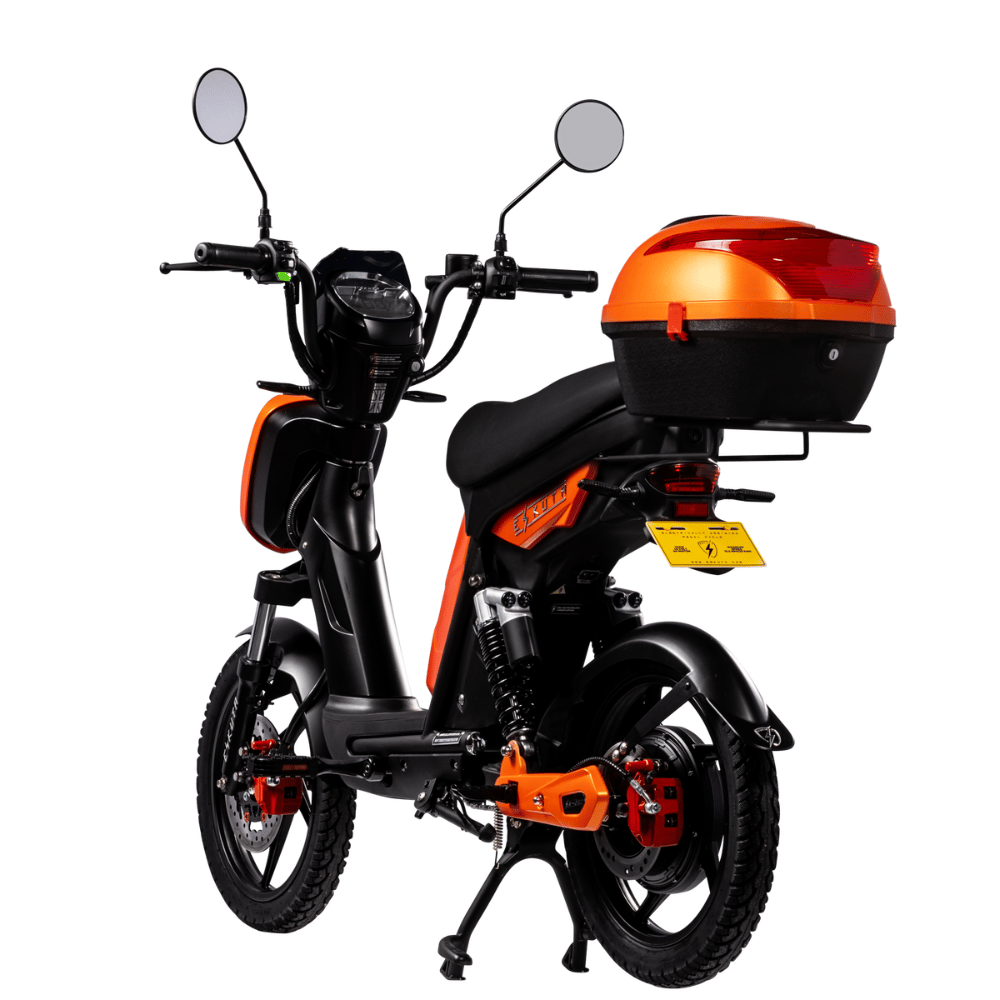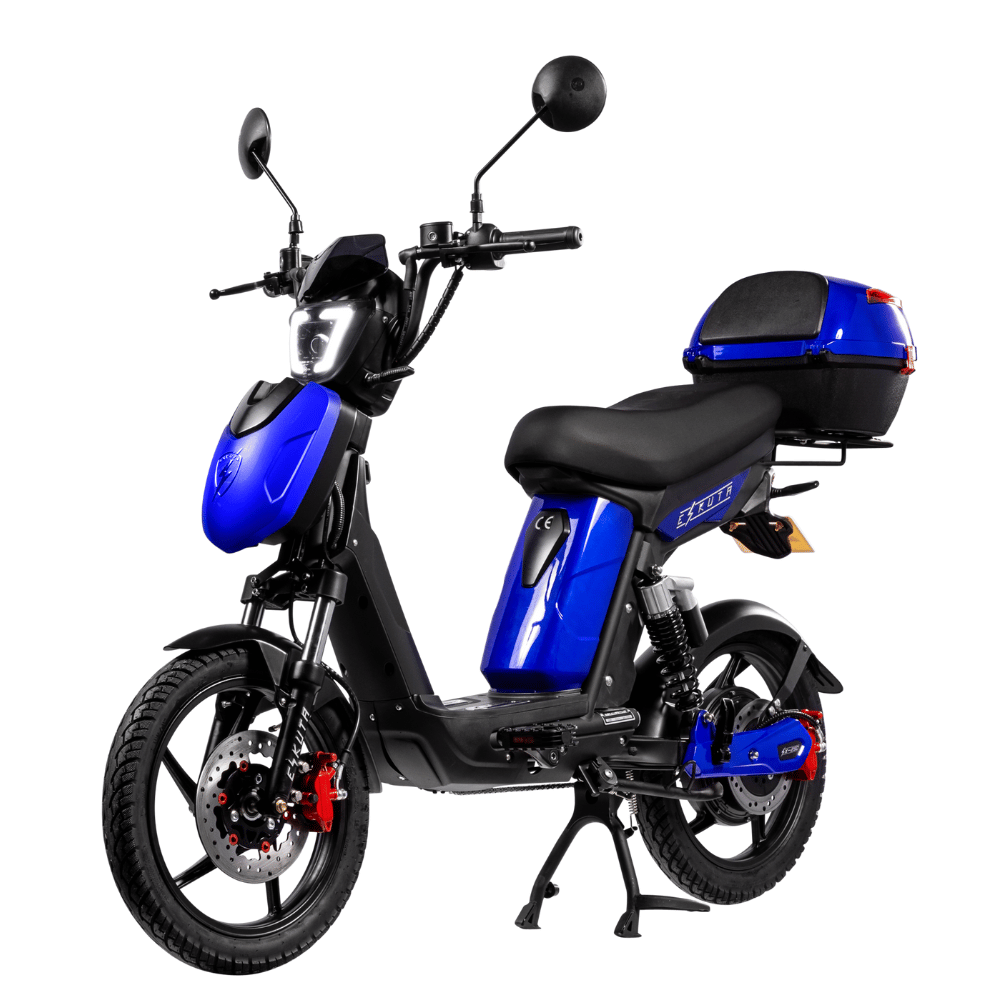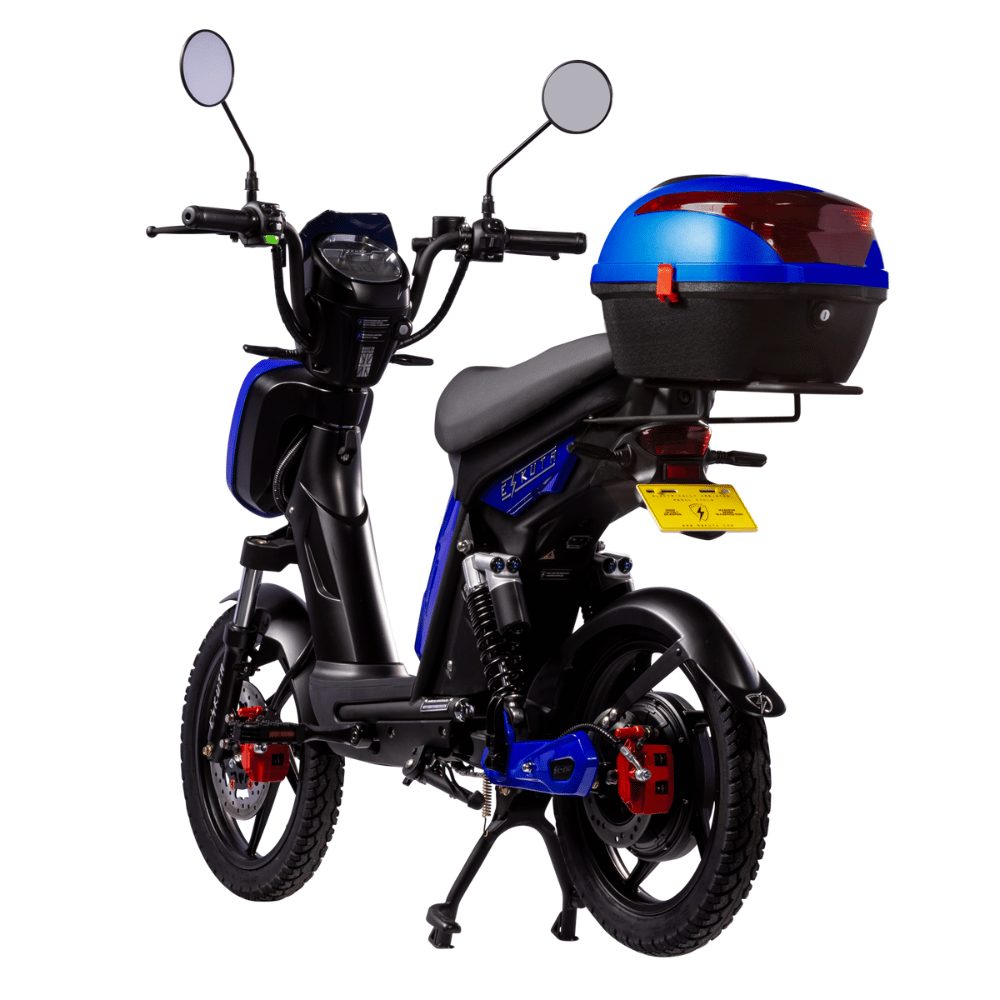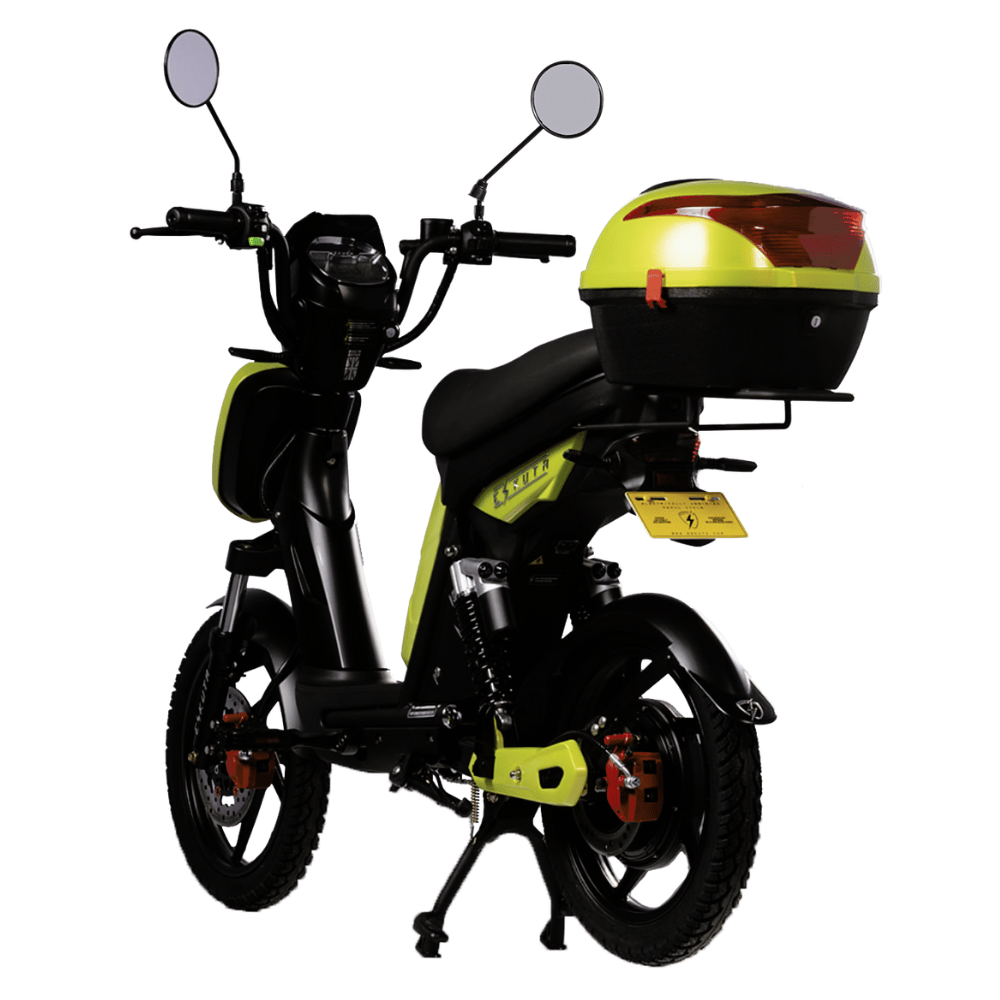 The Voyager
It's time to get out and see the world.
Equipped with a secure 22L storage container you can take everything you need with you on those long rides.
Take this model on your voyage and you will know you're in safe hands.
Find The Model For You
The SX-250 Series 4 comes in a range of models to suit all lifestyles and requirements - find the right model for you.
See our comparison of the SX-250 and SX-800

| Model | SX-250 | SX-800 |
| --- | --- | --- |
| Cost | £1,795 | £1,995 |
| Licence Required | No | Yes |
| Insurance Required | No | Yes |
| Tax | No | Yes (free) |
| MOT | No | Yes (After 3 Years) |
| Power Method | Pedal Assistance | Twist and Go |
| Speed | 15.5mph | 29mph |
| Range | 40 - 50 Miles | 40 - 50 Miles |
| Weight | 53kg | 55kg |
| Battery Size | 26Ah | 26Ah |
| Cost to Fully Charge | 12p | 12p |
| Finance | Green Commute Initiative, Cycle Scheme, Halford Cycle2Work, Bike2Work | Split-It |
The new Series 4 comes equipped with an improved battery, brakes and lighting system.
The SX-250 Series 4 has unparalleled styling, design, and technology. This brand-new model will get you to your destination in comfort and style.

On a single 7-hour charge, it delivers an approximate range of 40-50 miles*. With a dedicated Lithium-ion charger with internal cooling fan and 13amp 3 pin plug it is able to charge anywhere. Crafted on a sturdy electroplated lightweight steel frame, reinforced with impact-resistant body panels, our SX-250 features a digital speedometer and a power level indicator, propelled by high-performance 18" alloy wheels with reinforced tubeless road tyres

Our CE conformity certificate assures compliance with essential standards, instilling confidence in your choice. Covered by a 12-month warranty or up to 8,000 miles of use, the SX-250 exemplifies our unwavering dedication to innovation, performance, and sustainable mobility.
*Battery range figures are quoted as an average and subject to conditions, gradient and rider weight.
250w Brushless Hub Motor

A 250w brushless, high-efficiency 'Super-torque' rear hub motor, you will have all the power you need to get where you want to go – and quickly.

48v 26ah Lithium Ion Battery

New and improved lightweight, removable 48v 26ah lithium-ion battery for longer life and shorter charging time.

LED Light System

Save battery and stand out in the dark with our full LED system including headlight with full beam feature.

LED Indicators

New and improved LED indicator system for increased visibility and greater power economy.

Self Adjusting Suspension

Automatically adjusting suspension and shock absorbers for premium comfort out and about.

High Performance Disc Brakes

Motorcycle grade front & rear high performance disk brake system for advanced control.

Large padded saddle

Long and well cushioned so riders of all heights can find their sweet spot without adjusting the seat height.

Easy Start

The 4mph Walk Mode allows for a smooth pull away with no wobble or unsteady start.

Key Fob with Alarm and Keyless Go

Your ride is secure with our alarm, immobiliser, dual key system and lockable front glove box.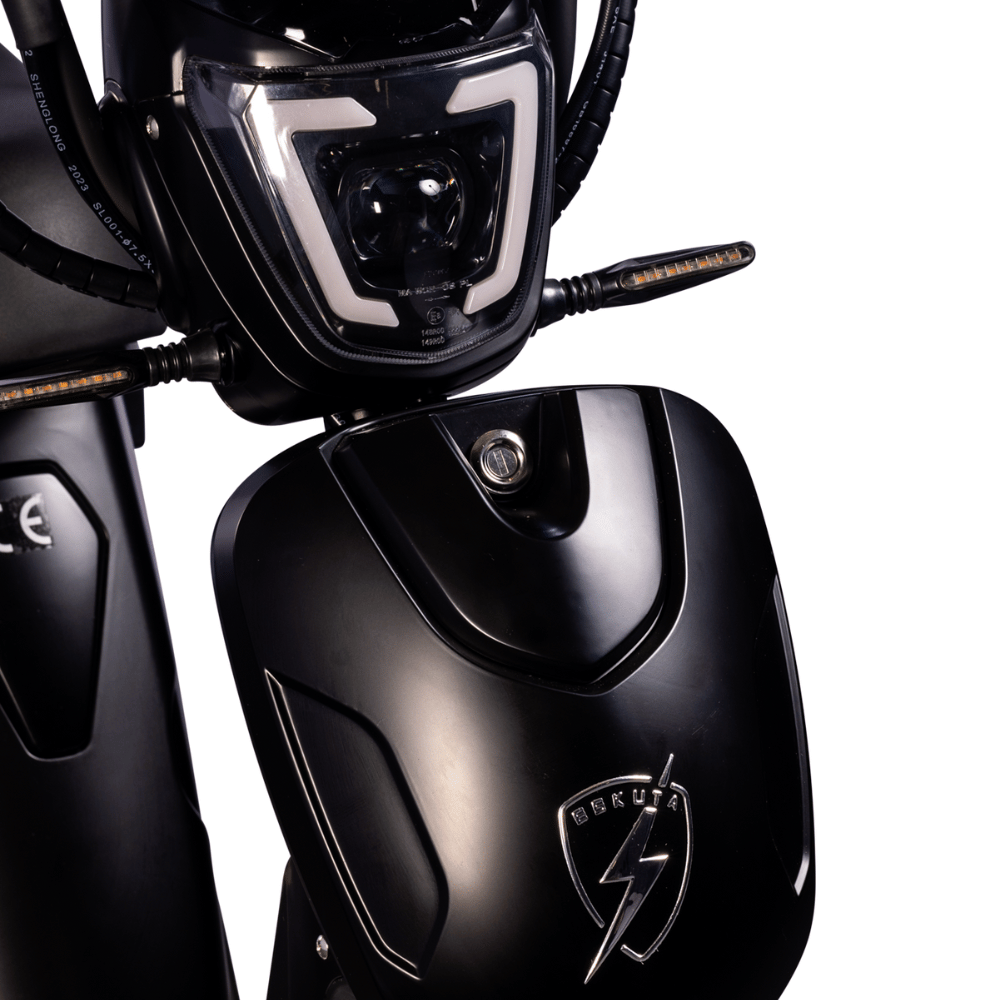 Safety
Ride in safety with LED headlight and full beam headlight, LED tail light and break light, LED front and rear indicators you can ensure great visibility out and about.
Combine this with high performance 18" alloy wheels, motorcycle grade CBS brakes and suspension you are completely in control of your motion.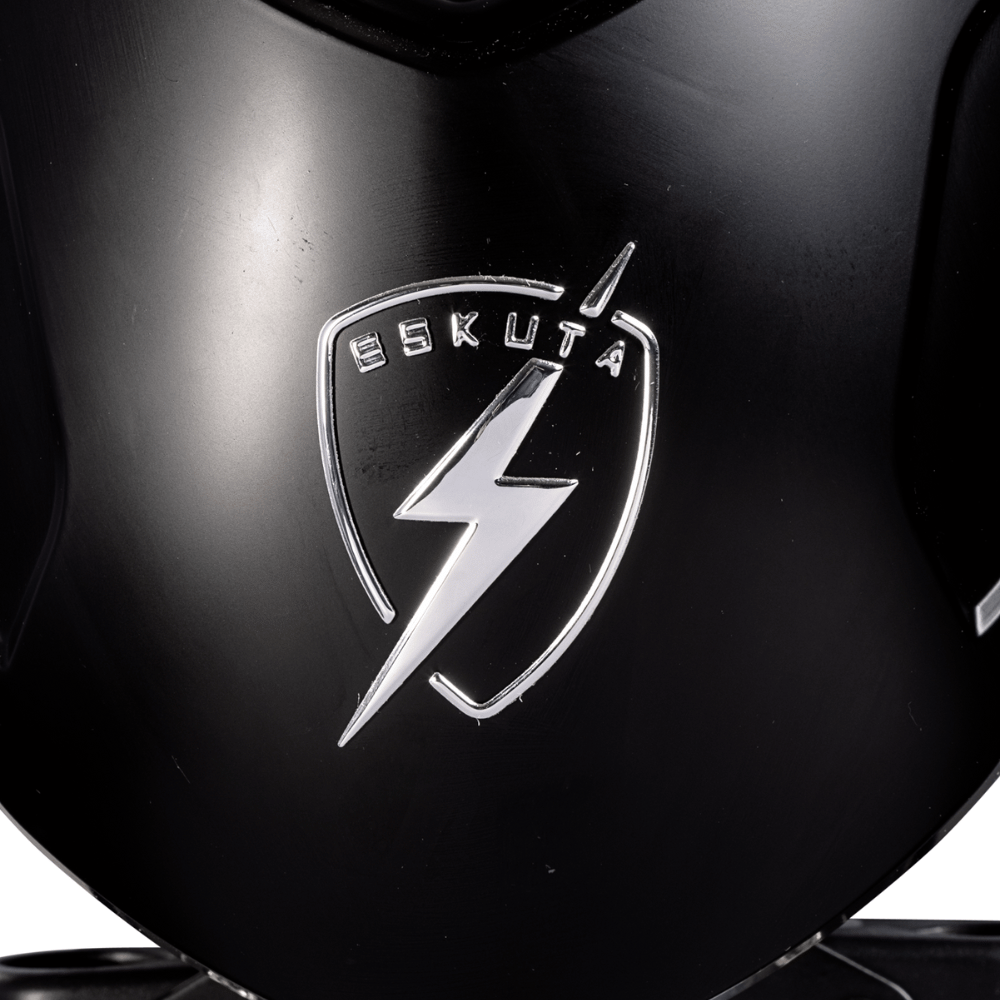 Security
You can rest assured that your SX-250 will be safe and sound with our key fob and keyless go system with alarm.
Equipped with an immobiliser as well as centre and side stand for security and storage.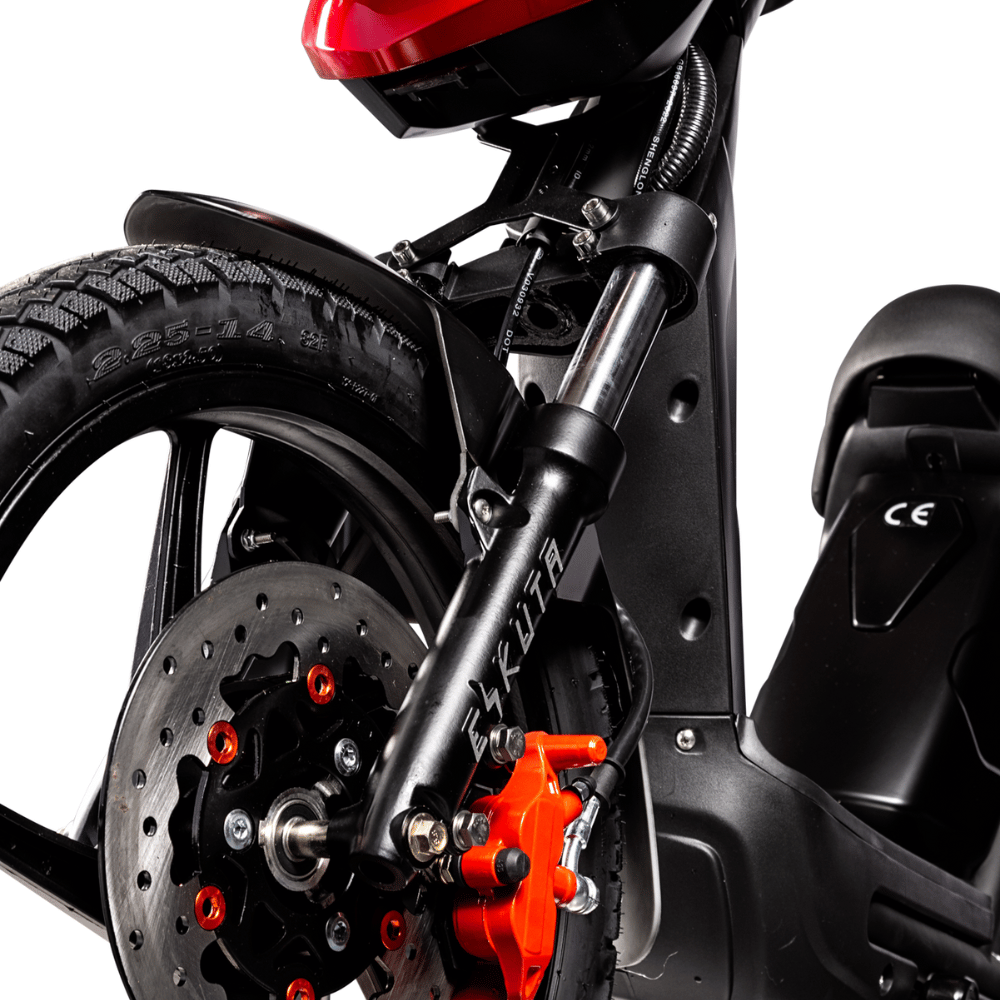 Comfort
The SX-250 is the ultimate in comfortable rides, coming fully equipped with self adjusting suspension and large padded saddle that will challenge even the harshest of road conditions.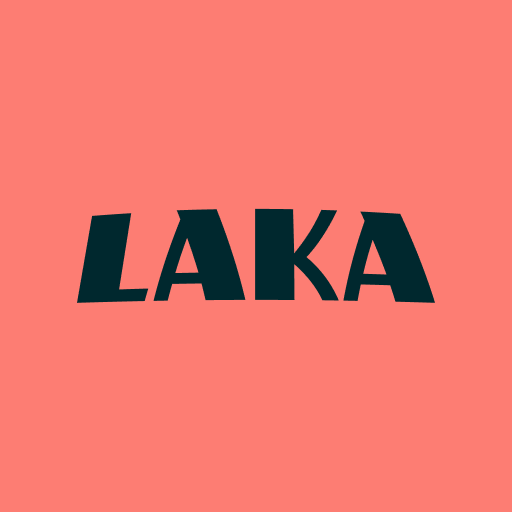 Laka Insurance
Although you don't need insurance we are partnered with Laka Insurance to provide 5-star claims service for peace of mind.

Laka have been voted 'Best Cycle Insurance Provider' for 3 years running.
Learn More
WHY ESKUTA?
We're just so passionate about our products.
It's hugely important to us that all our SX-250 gives you a long lasting and amazing rider experience. And that's why every model is made with care and to our own exacting, almost fanatical requirements.
Our electric models are the ideal solution for environmentally friendly commuting.
Regular price

£120.00 GBP

Regular price

Sale price

£120.00 GBP

Unit price

per

Regular price

£250.00 GBP

Regular price

Sale price

£250.00 GBP

Unit price

per

Regular price

£550.00 GBP

Regular price

Sale price

£550.00 GBP

Unit price

per