Regular price
£2,060.00 GBP
Regular price
Sale price
£2,060.00 GBP
Unit price
per
Sale
Sold out
Share
View full details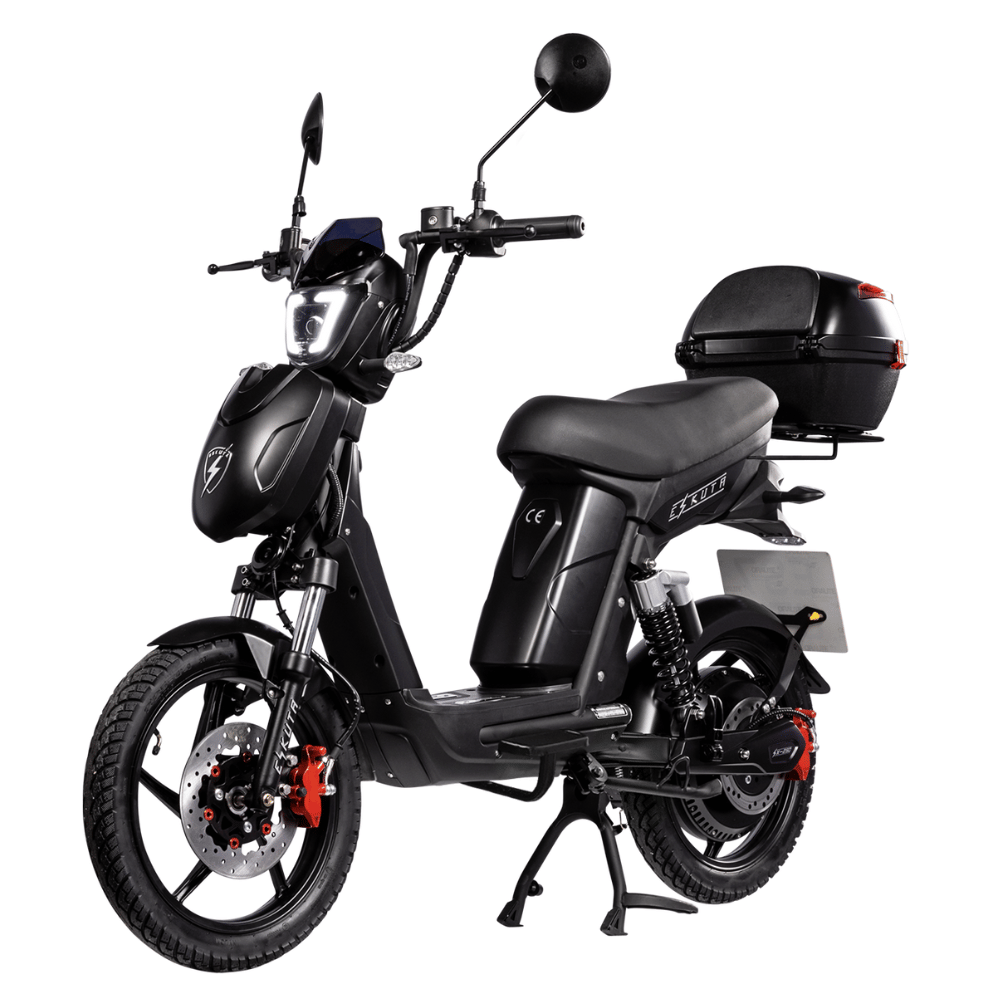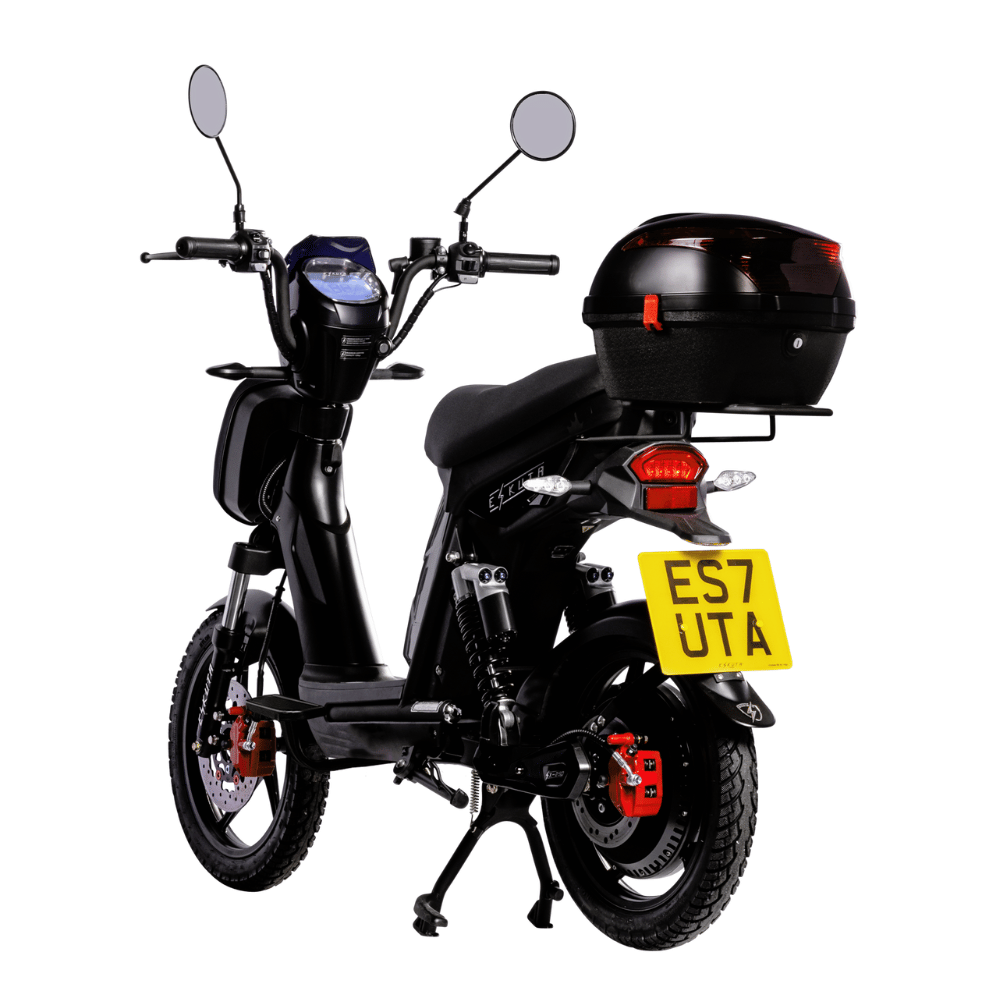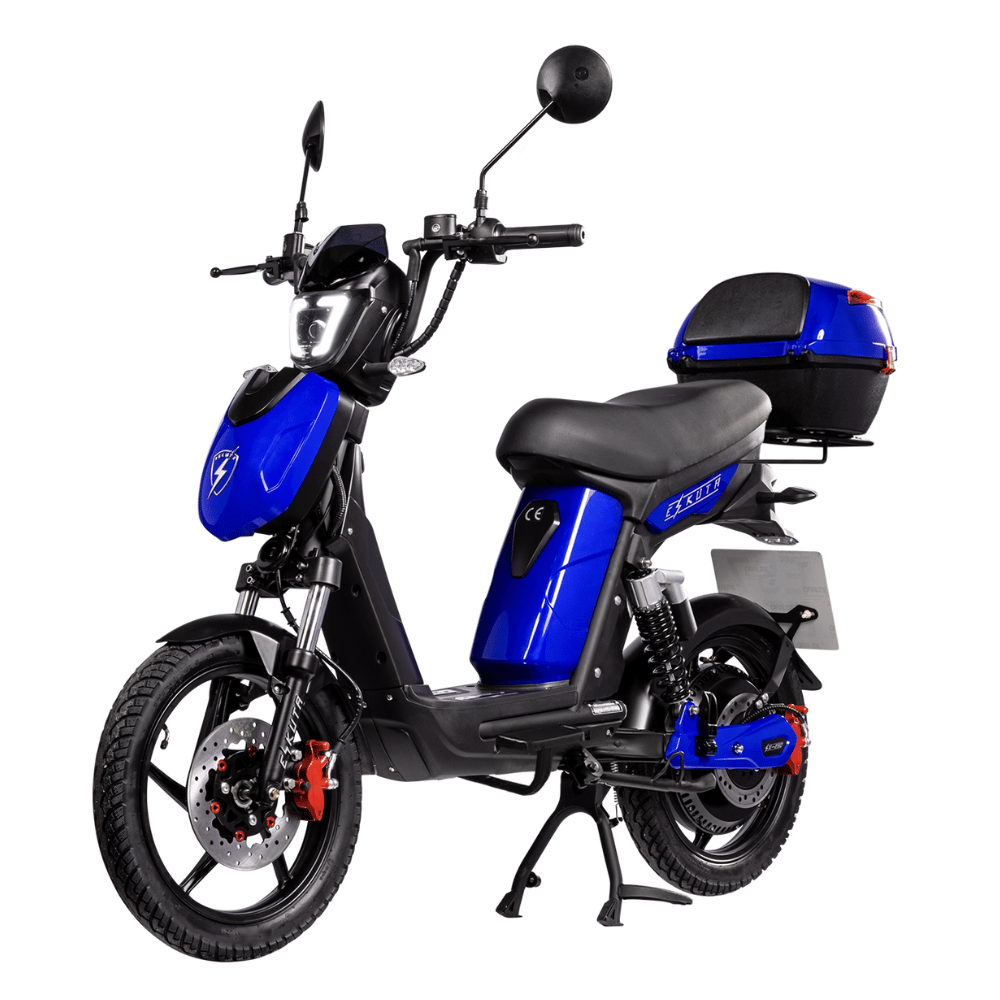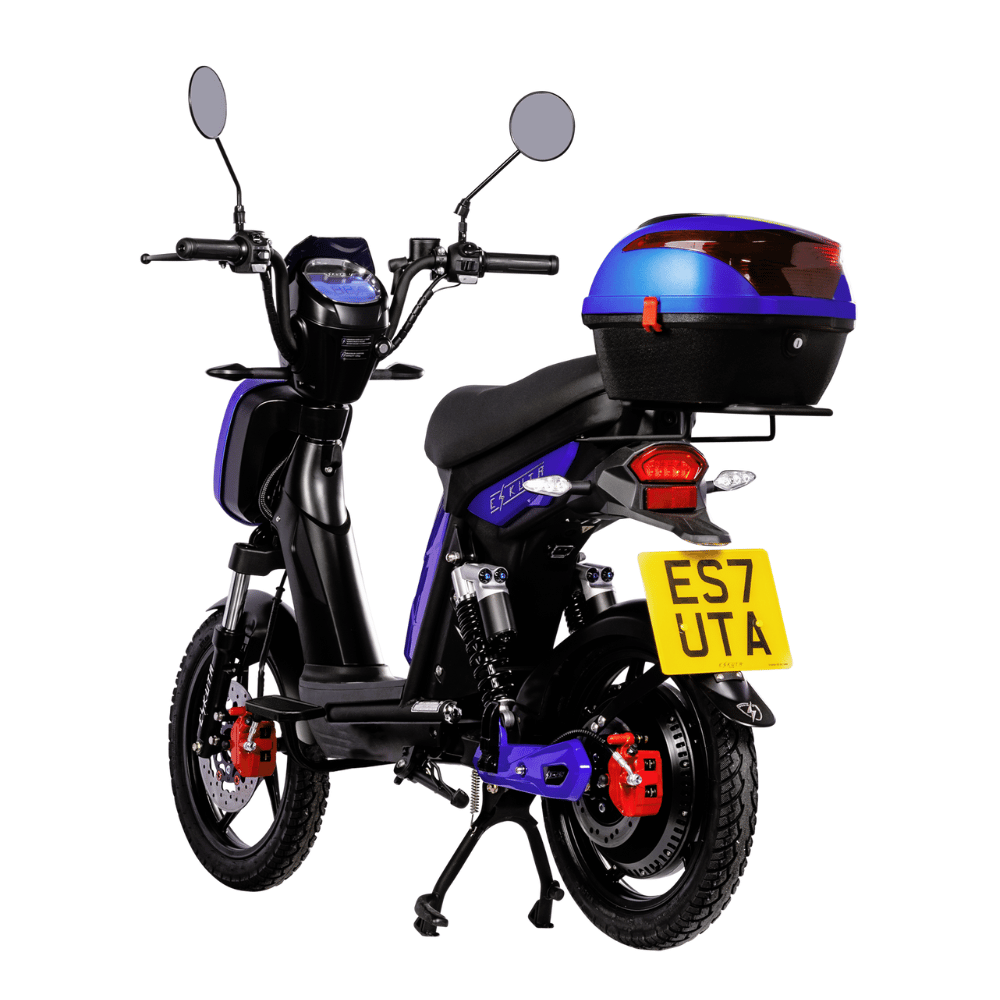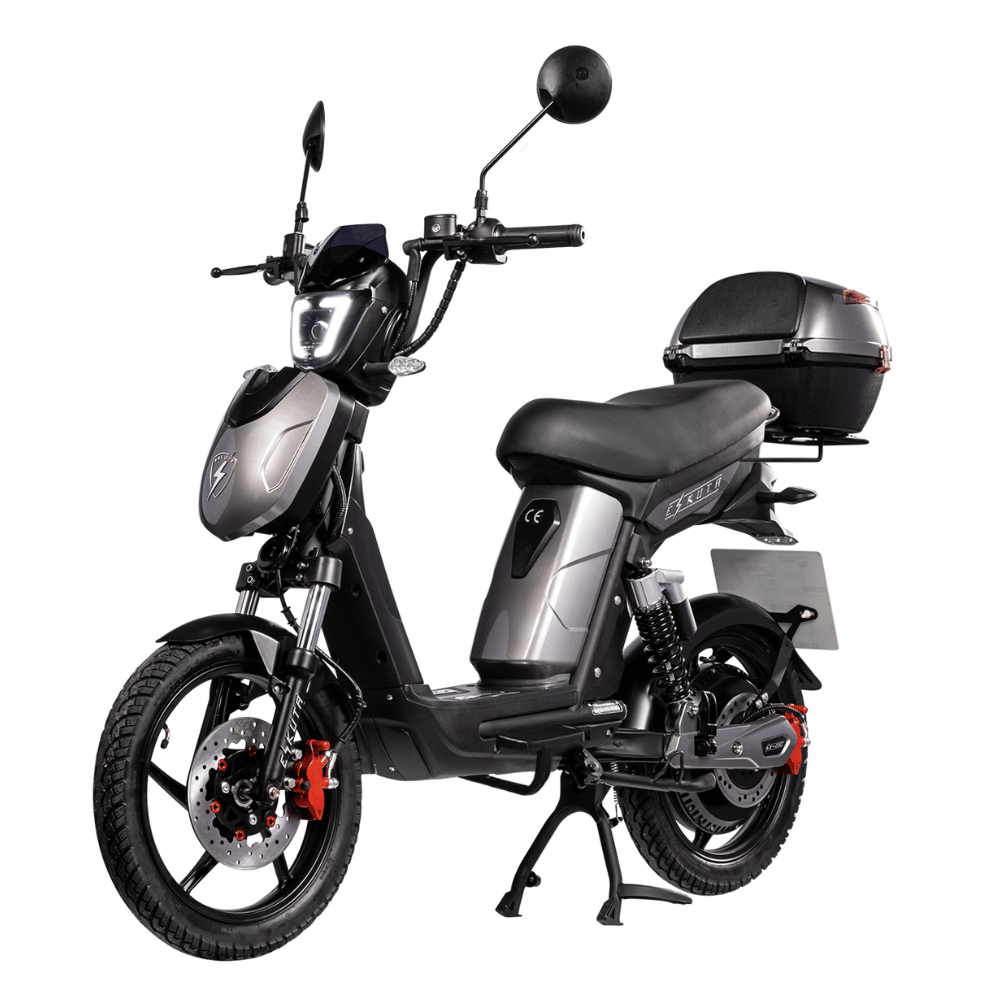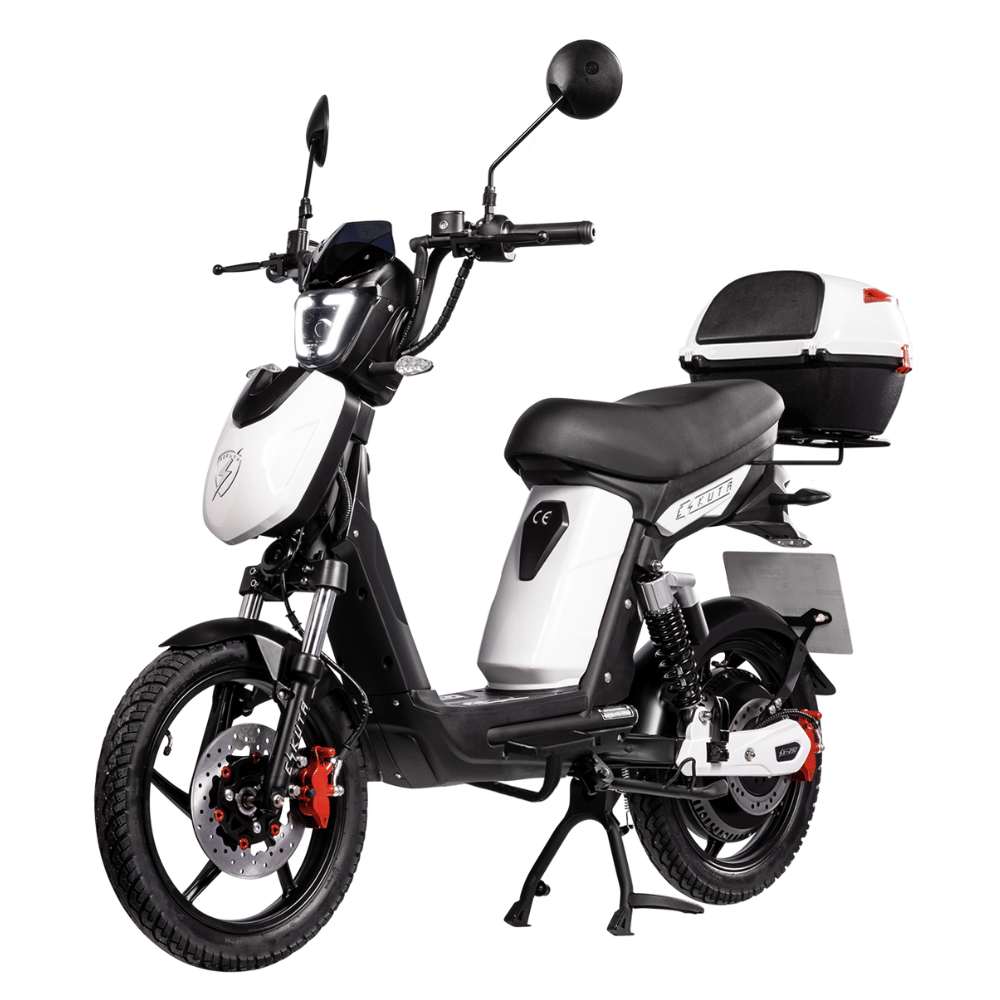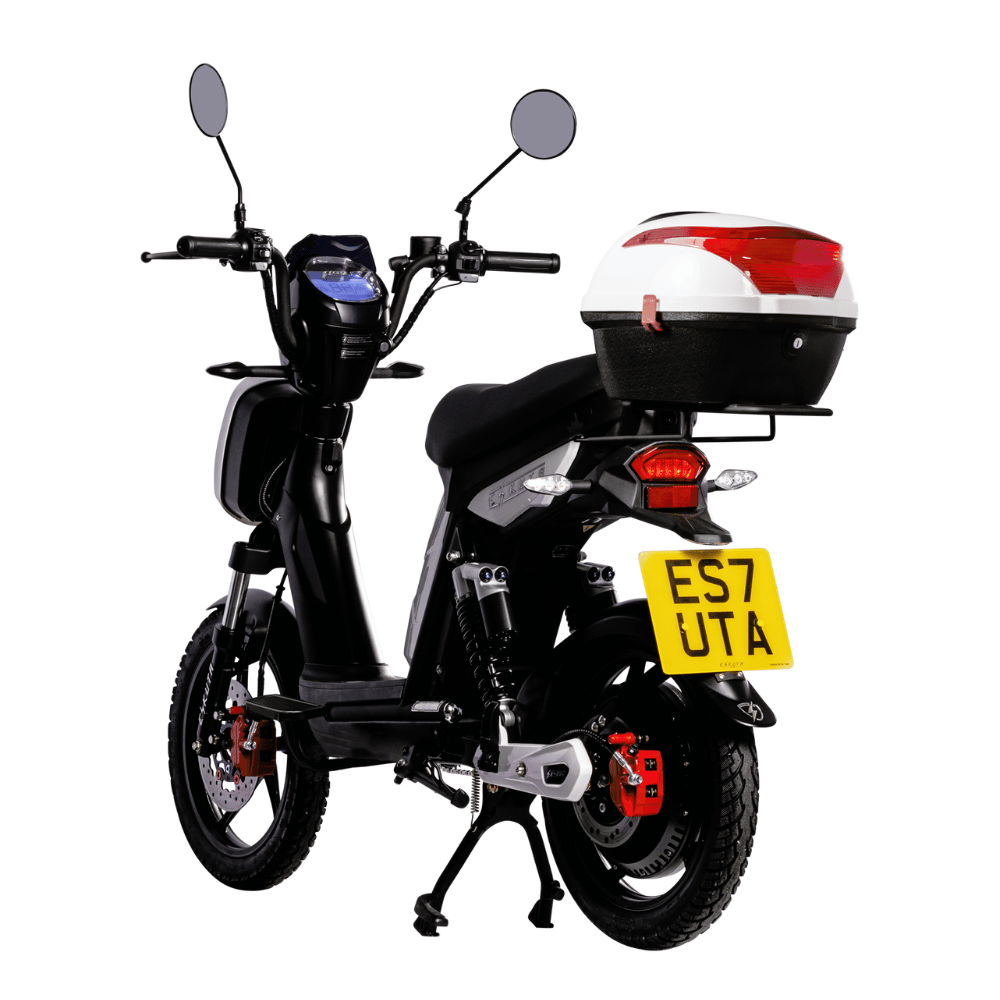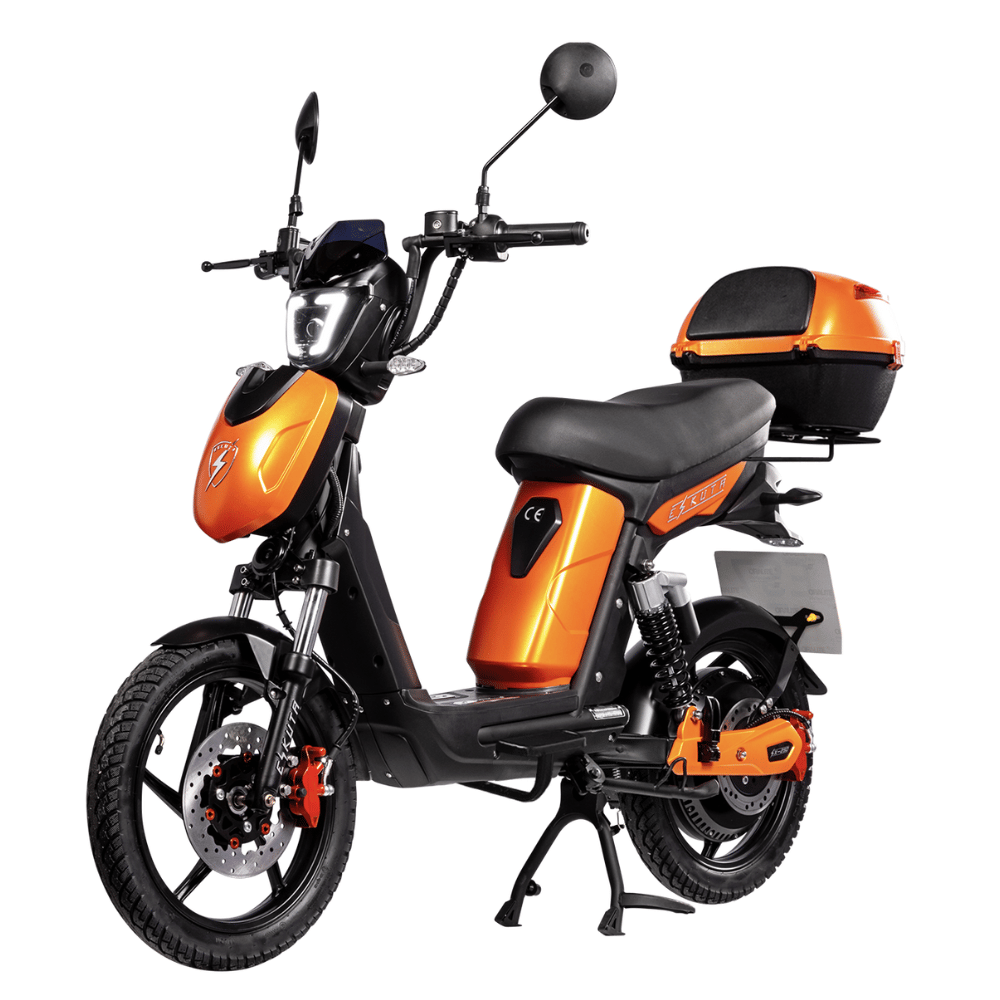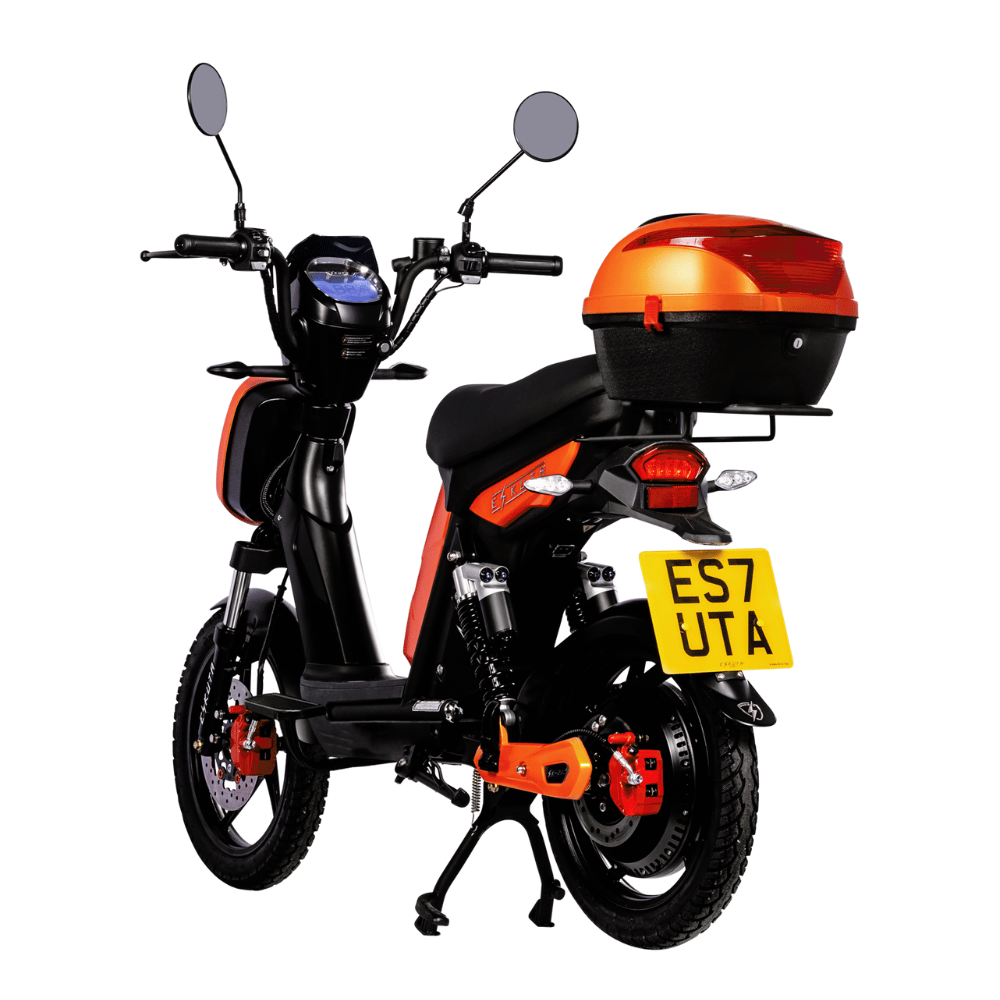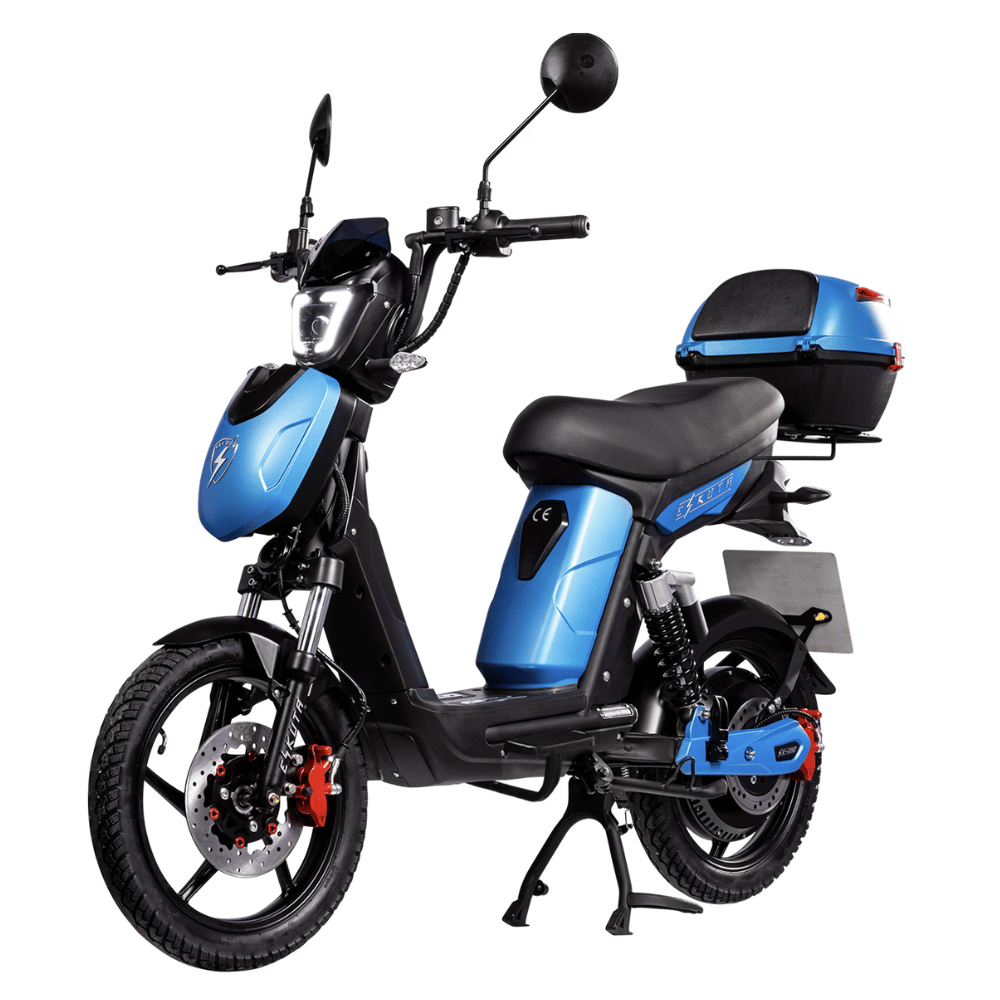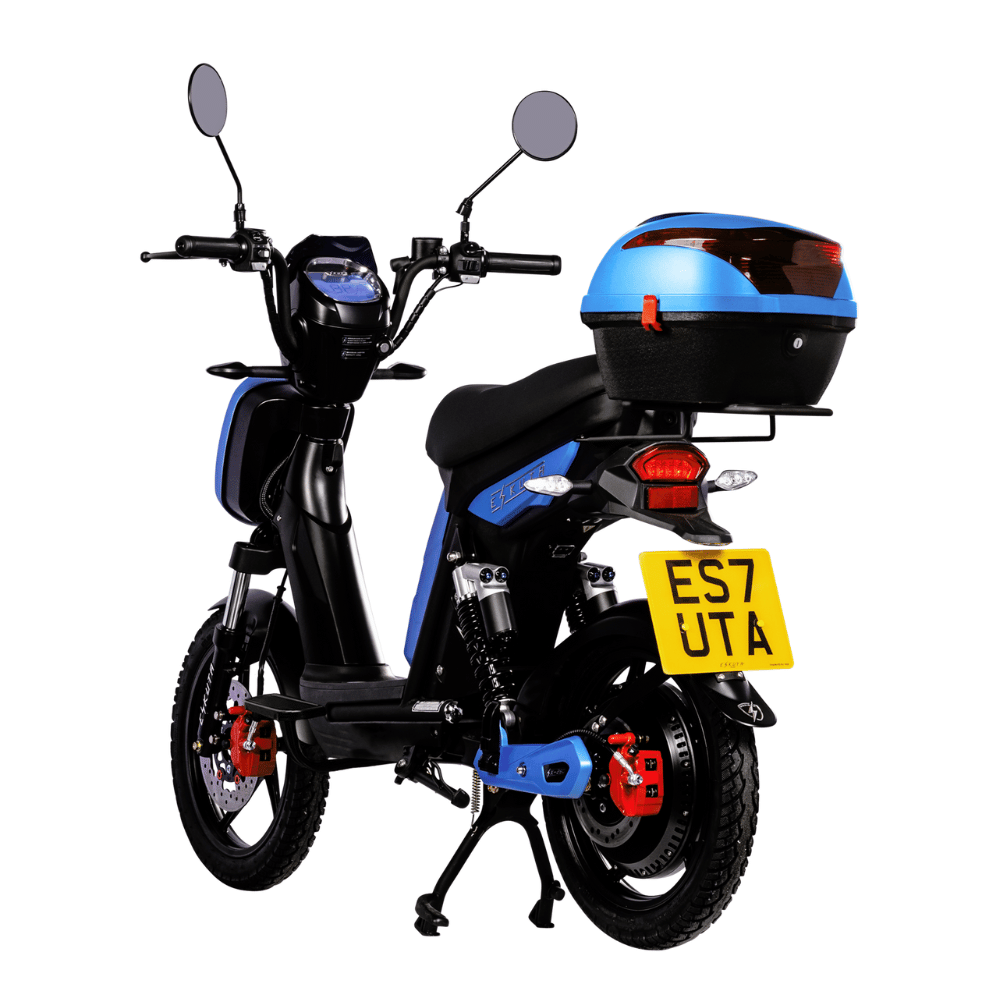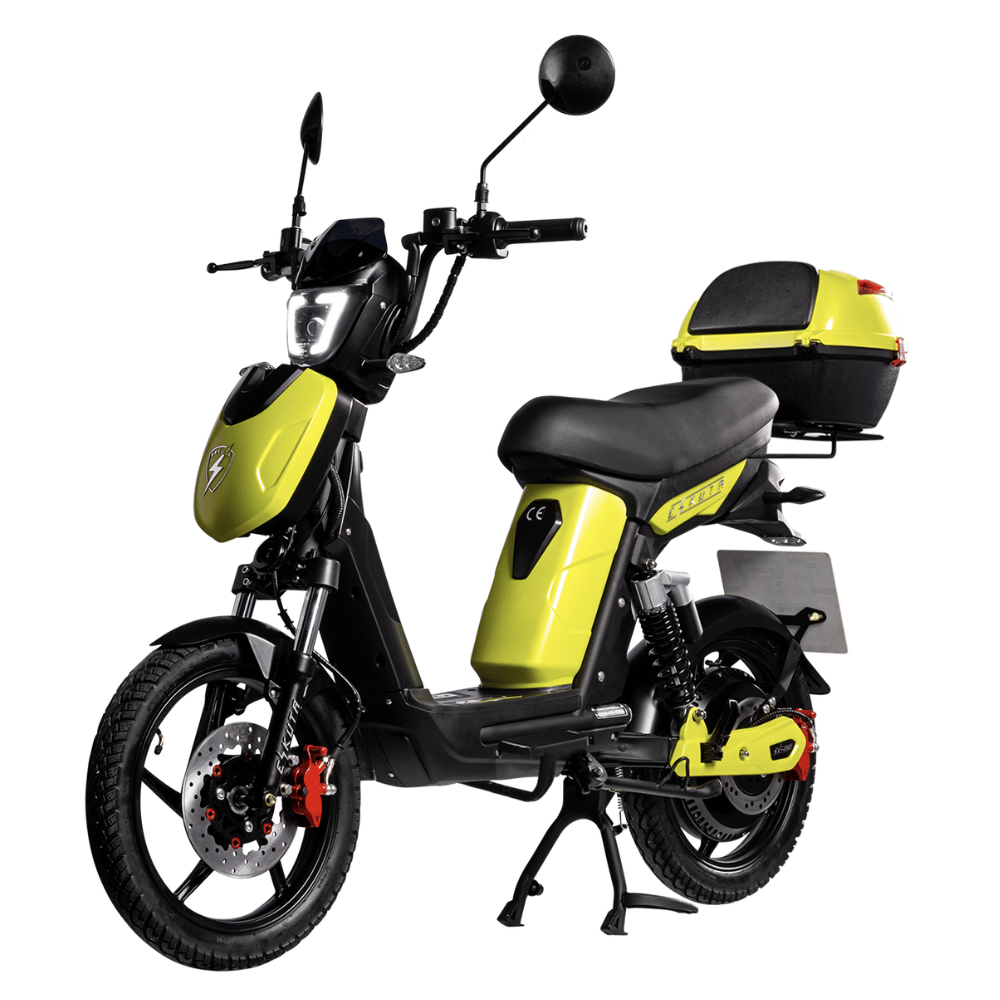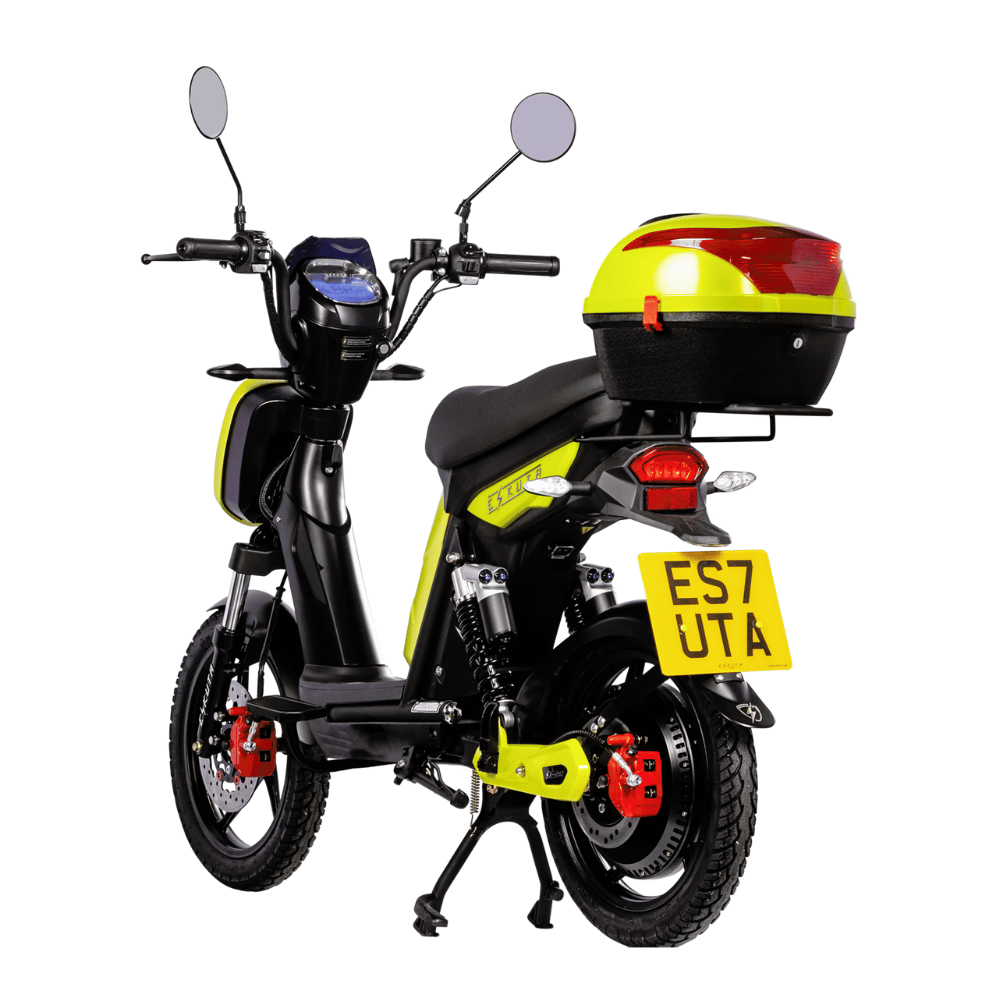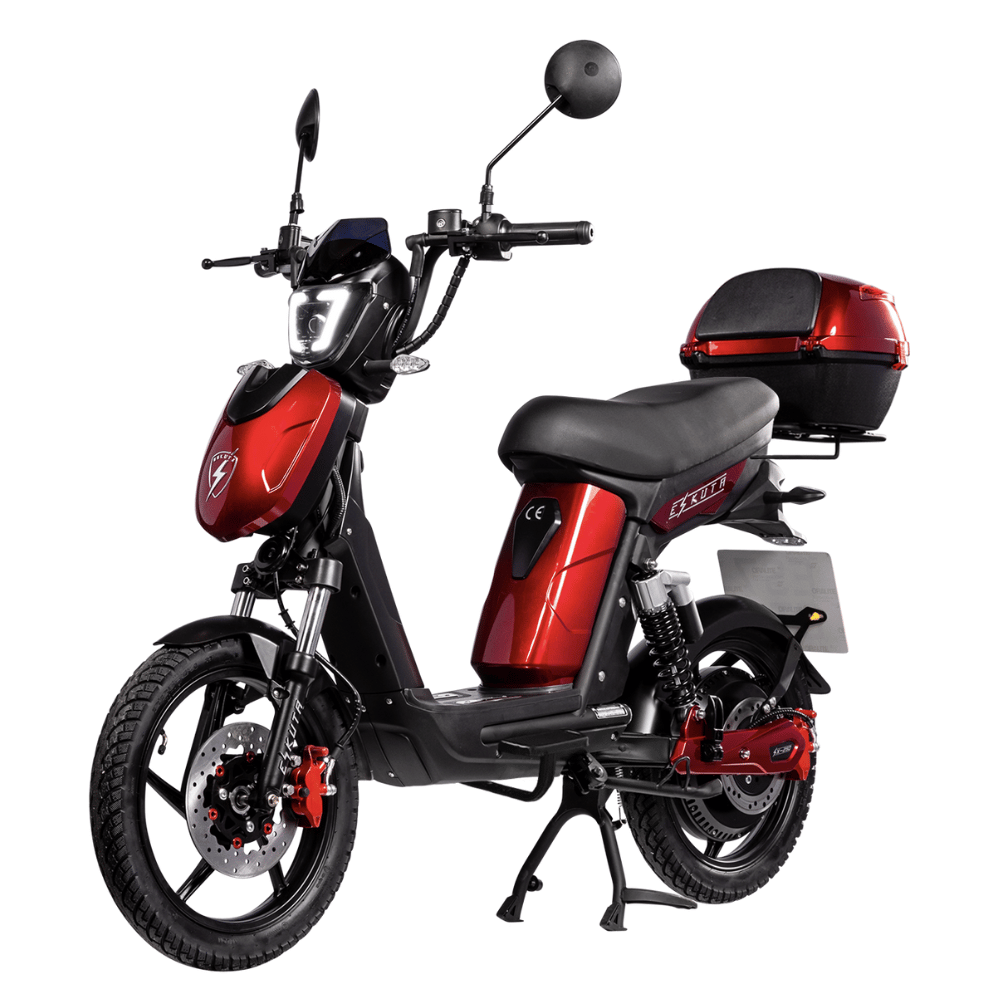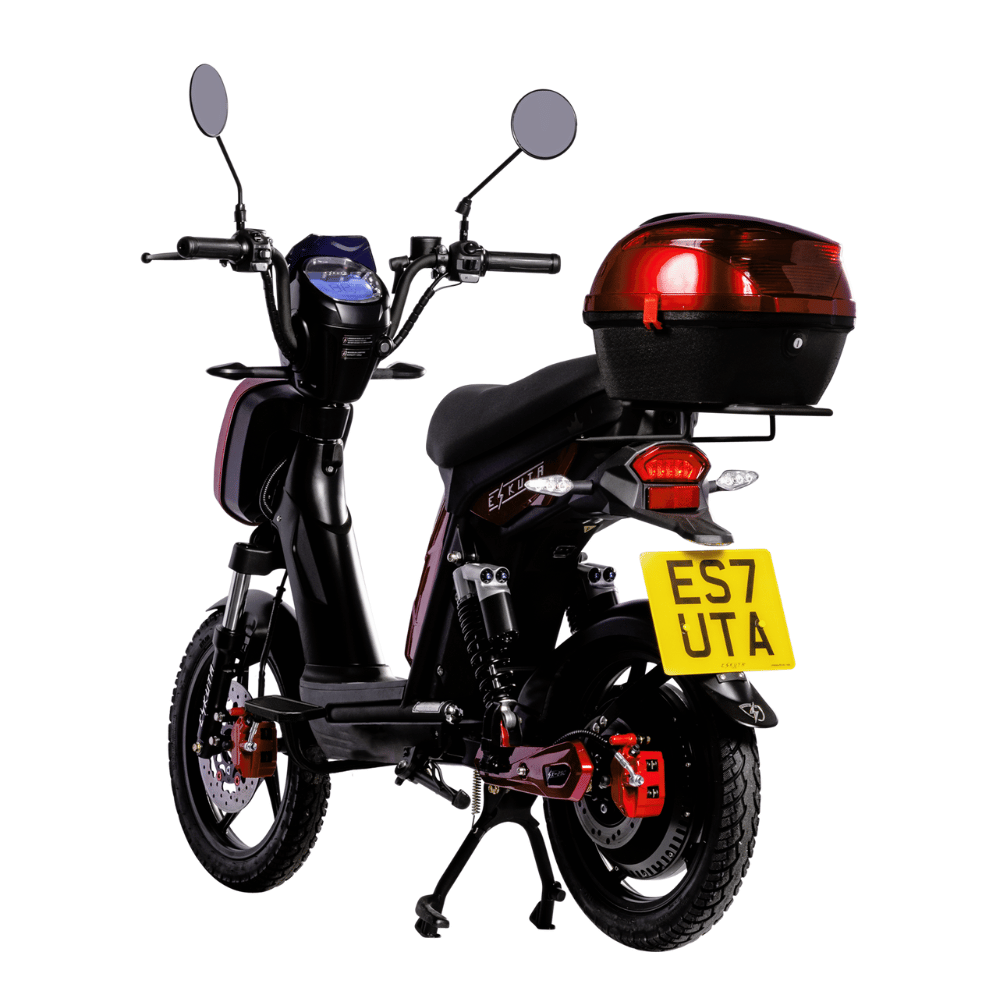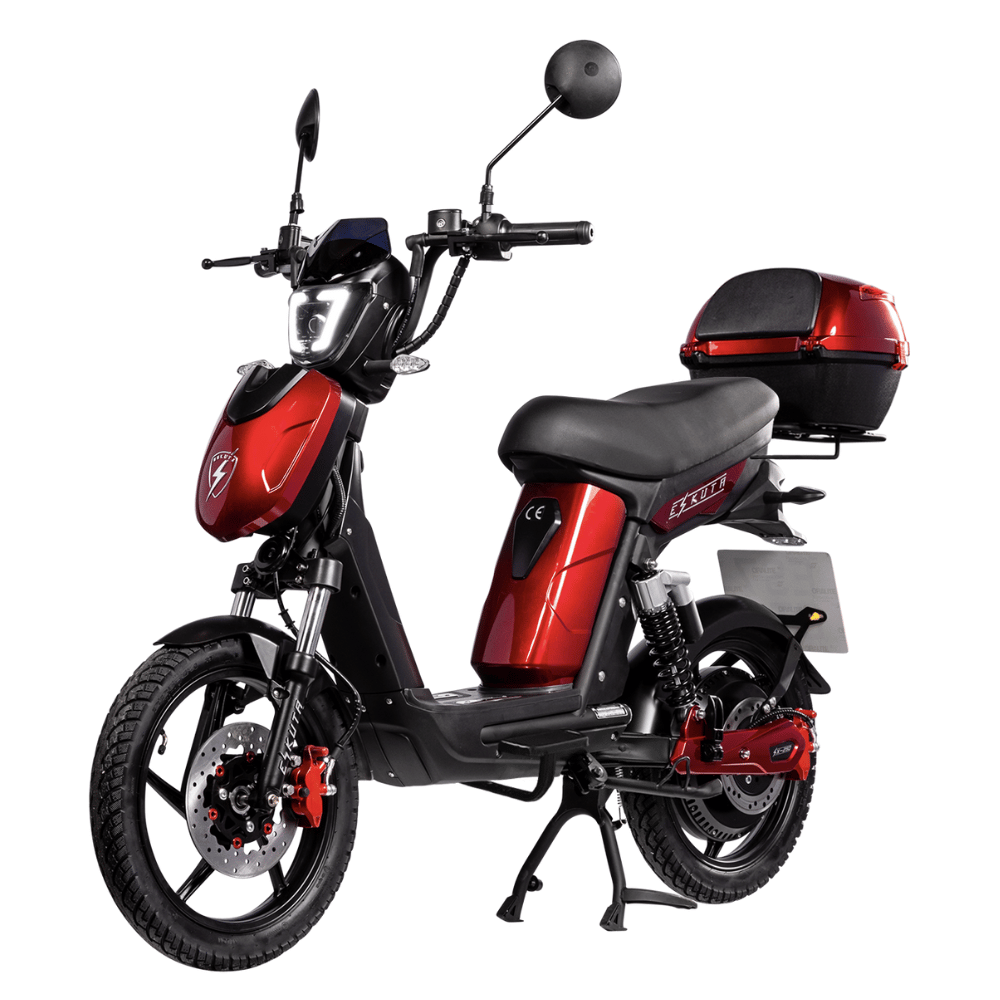 The Voyager Model
It's time to get out and see the world.
Equipped with a secure 22L storage container you can take everything you need with you on those long rides.
Take this model on your voyage and you will know you're in safe hands.
Find The Model For You
The SX-800 Electric Motorcycle comes in a range of models to suit all lifestyles and requirements.
See our comparison of the SX-250 and SX-800

| Model | SX-250 | SX-800 |
| --- | --- | --- |
| Cost | £1,795 | £1,995 |
| Licence Required | No | Yes |
| Insurance Required | No | Yes |
| Tax | No | Yes (free) |
| MOT | No | Yes (After 3 Years) |
| Power Method | Pedal Assistance | Twist and Go |
| Speed | 15.5mph | 29mph |
| Range | 40 - 50 Miles | 40 - 50 Miles |
| Weight | 53kg | 55kg |
| Battery Size | 26Ah | 26Ah |
| Cost to Fully Charge | 12p | 12p |
| Finance | Green Commute Initiative, Cycle Scheme, Halford Cycle2Work, Bike2Work | Split-It |
Speed, performance and sustainability.
The all new SX-800, the first all Electric Motorcycle from Eskuta.
Eskuta's SX-800 electric motorcycle harmoniously fuses traditional motorcycling elements with state-of-the-art electric power, embodying our unwavering commitment to pushing the boundaries of electric vehicle technology.

On a single 7-hour charge, it delivers an approximate range of 40-50 miles*. With a dedicated Lithium-ion charger with internal cooling fan and 13amp 3 pin plug it is able to charge anywhere. Crafted on a sturdy electroplated lightweight steel frame, reinforced with impact-resistant body panels, our electric motorcycle features a digital speedometer and a power level indicator, propelled by high-performance 18" alloy wheels with reinforced tubeless road tyres

Our CE conformity certificate assures compliance with essential standards, instilling confidence in your choice. Covered by a 12-month warranty or up to 8,000 miles of use, the SX-800 exemplifies our unwavering dedication to innovation, performance, and sustainable mobility.
*Battery range figures are quoted as an average and subject to conditions, gradient and rider weight.
800w Brushless Hub Motor

A 800w brushless, high-efficiency 'Super-torque' rear hub motor, you will have all the power you need to get where you want to go – and quickly.

48v 26ah Lithium Ion Battery

New and improved lightweight, removable 48v 26ah lithium-ion battery for longer life and shorter charging time.

Twist and Go Throttle

Our smooth twist and go throttle means control is in your hands - simply twist and you're away.

Advanced Controls

Built for ultimate control. The SX-800 comes with 3 speed modes; eco, comfort, sport to suit your ride style combined with button park brake.

Self Adjusting Suspension

Automatically adjusting suspension and shock absorbers for premium comfort out and about.

CBS Tech Disc Brakes

Motorcycle grade front & rear CBS disk brake system for advanced control.

LED Light System

Save battery and stand out in the dark with our full LED system including indicators and headlight with full beam feature.

Foot Rest

Metal Footrest with Rubber Footplates. Experience increased comfort, superior grip, and a distinctive look.

Key Fob with Alarm and Keyless Go

Your ride is secure with our alarm, immobiliser, dual key system and lockable front glove box.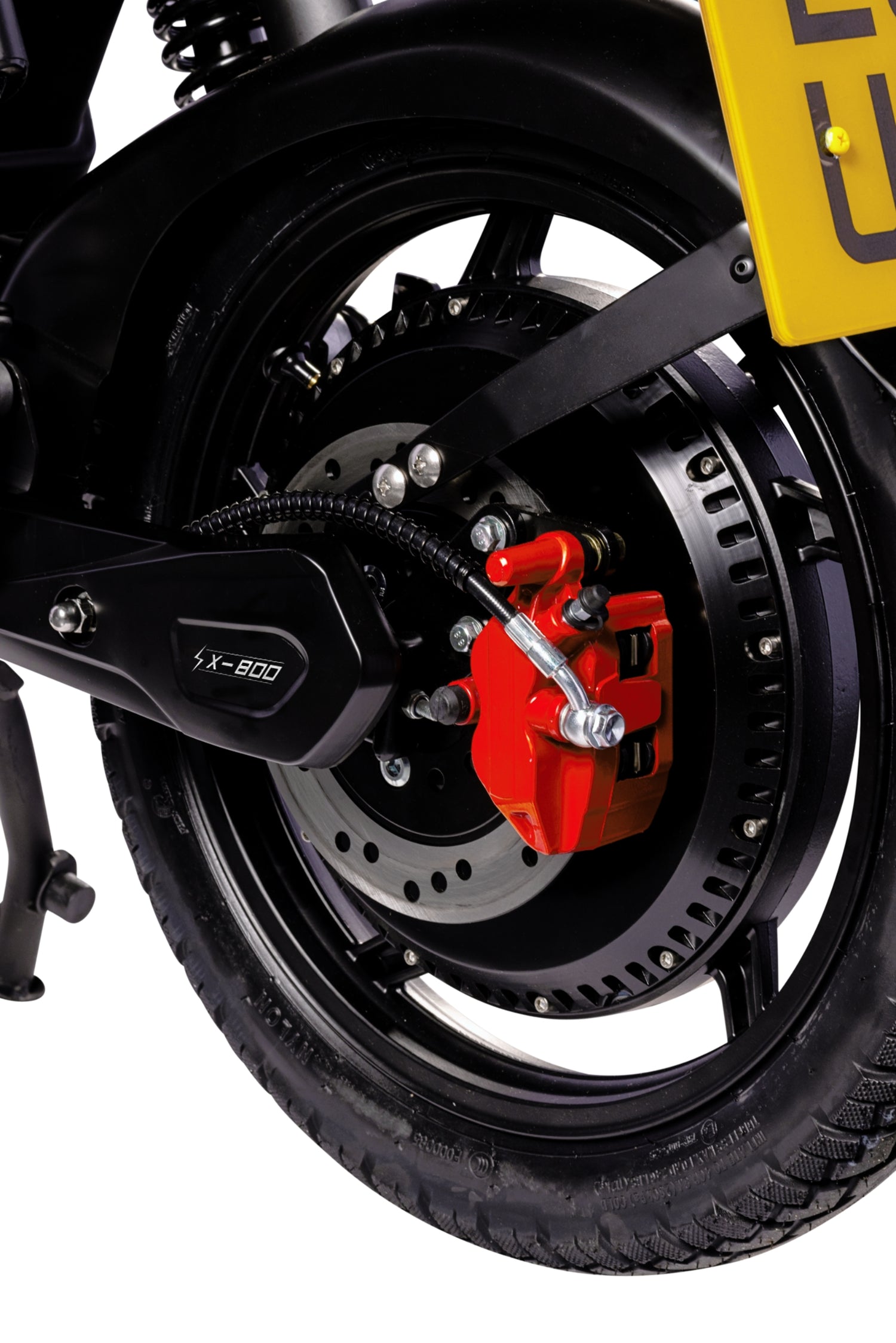 Power
A game-changer in the world of electric transport, boasting an 800-watt brushless hub motor that sets it apart from the SX-250 ebike.

This powerful motor delivers superior acceleration and speed, making it an ideal choice for motorcycle enthusiasts who crave adrenaline.

The SX-800 effortlessly combines eco-friendliness with the thrill of a traditional motorcycle, providing the perfect solution for those who seek the perfect blend of power and sustainability in their rides.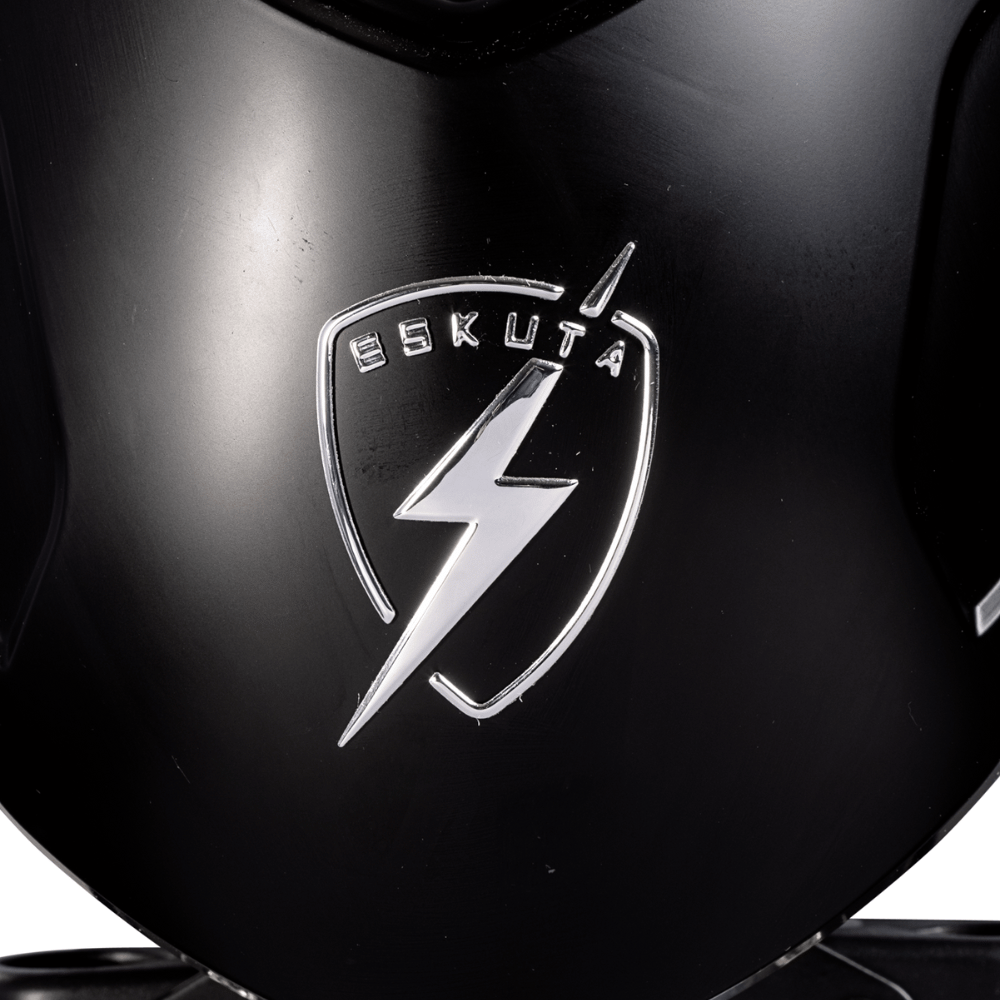 Affordability
The SX-800 offers unparalleled performance and quality without the premium price tag.

It represents a ground-breaking fusion of cutting-edge technology and affordability.

This exceptional offer ensures that riders can experience the future of transportation without breaking the bank.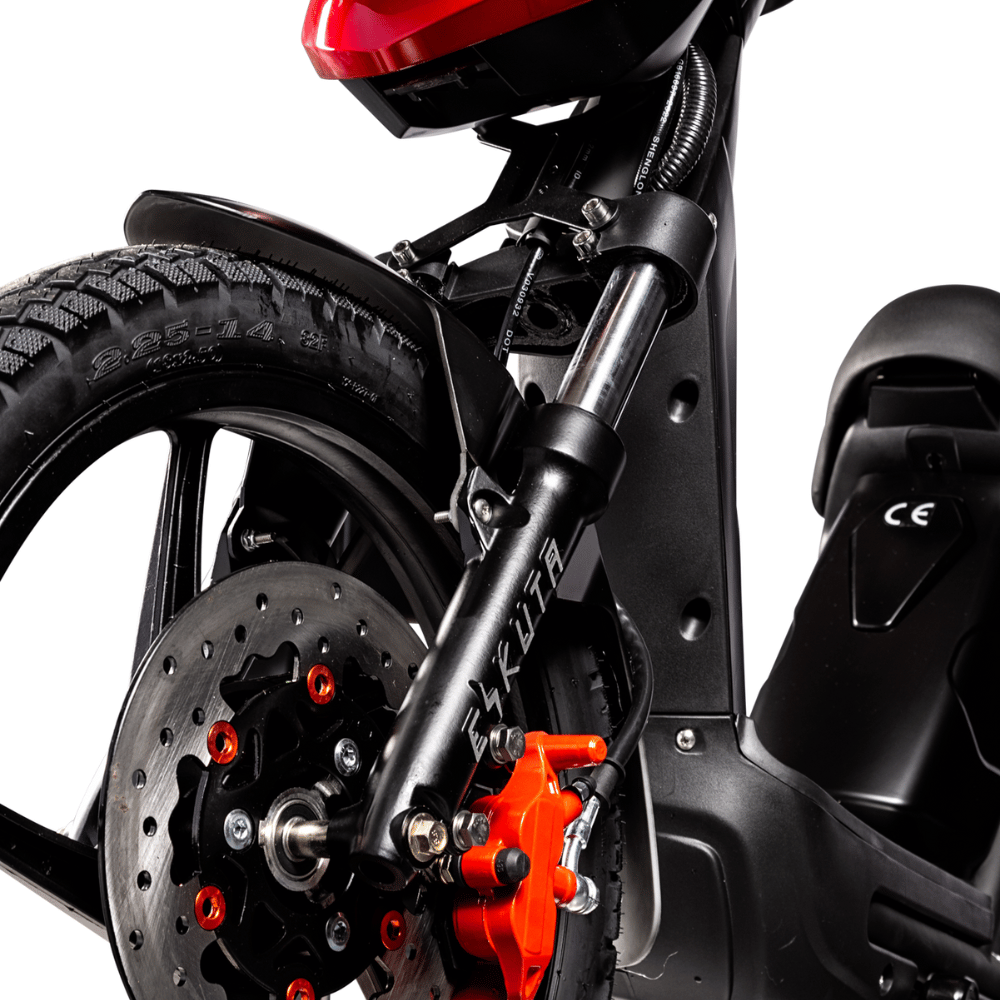 Compact
The SX-800 electric motorcycle takes everything that makes the SX-250 ebike exceptional and packs it into a more compact and agile package.

Offering motorcyclists the perfect blend of speed, manoeuvrability, and agility from its 800-watt brushless hub motor and lightweight design to its advanced components, the SX-800 is a powerful yet nimble ride that fulfils every motorcyclist's dreams.

With the SX-800, all the features a motorcyclist could hope for are at their fingertips in a sleek and compact form.
WHY ESKUTA?
We're just so passionate about our products.
It's hugely important to us that all our SX-800 gives you a long lasting and amazing rider experience. And that's why every model is made with care and to our own exacting, almost fanatical requirements.
Our electric models are the ideal solution for environmentally friendly commuting.
Regular price

£120.00 GBP

Regular price

Sale price

£120.00 GBP

Unit price

per

Regular price

£250.00 GBP

Regular price

Sale price

£250.00 GBP

Unit price

per

Regular price

£550.00 GBP

Regular price

Sale price

£550.00 GBP

Unit price

per