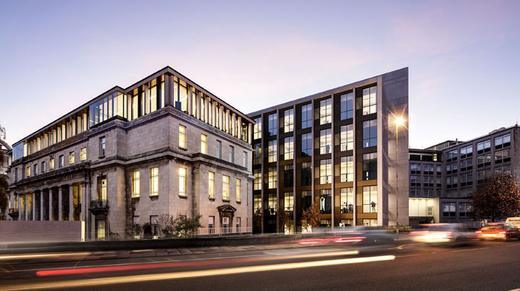 Electric Bikes In Real Life: Jaden At Uni
In this series we take a look at how electric bikes are making life easier for a variety of different people in different situations in the UK.
Electric bikes are providing solutions for riders who undertake a multitude of tasks including commuting to work, getting around campus and delivering takeaways or local packages.
The advantages of using electric bikes are vast, and we have put together the information below based on real-user experiences.
Today we're talking to Jaden who has owned an Eskuta for 11 months, who talks about the advantages of having an electric bike to get around University (and other aspects of day-to-day life) in Leeds.
Getting around University
Jaden is a second year student at the University of Leeds who was looking for a low cost way of getting to and from University and around the City quickly, easily and cheap!
An Eskuta electric bike now allows Jaden to travel from his student accommodation to the University where the bike can easily be locked up during lectures. It's much faster and more practical than walking and Jaden no longer needs to rely on buses.
Running the electric bike is working out more cost effective too.
Because Jaden does not have a driving licence, he can still ride the bike on the roads just like a pedal cycle. So he can also go to the shops, to friends houses or make any other local journeys using his electric bike.
Jaden tells us:
"In my first year I lived in student halls close to campus and was able to get where I needed to be on foot, albeit a little tougher in winter".
"I knew my second year would require me to live away from the University so an electric bike seemed like the best way to go".
"This second year has been a lot easier for me. I don't drive, and even if I did I'd still have trouble parking, let-alone the costs of running a car".
"My bike can be locked up outside my lecture halls and back at the house it's stored inside the back door so it's always safe".
"At the end of the year it will pack in the van with the rest of my things and taken home with me ready for my final year of Uni".
"The electric bike has made like much easier and it's so cheap to run - I think the only cost has been the little extra electricity for charging the battery but that's almost unnoticeable!".
Our Thoughts:
We're really pleased that we're helping Jaden and Uni life has been made that much easier for him with the help of our electric bikes. And this store is replicated at Universities all over the UK.