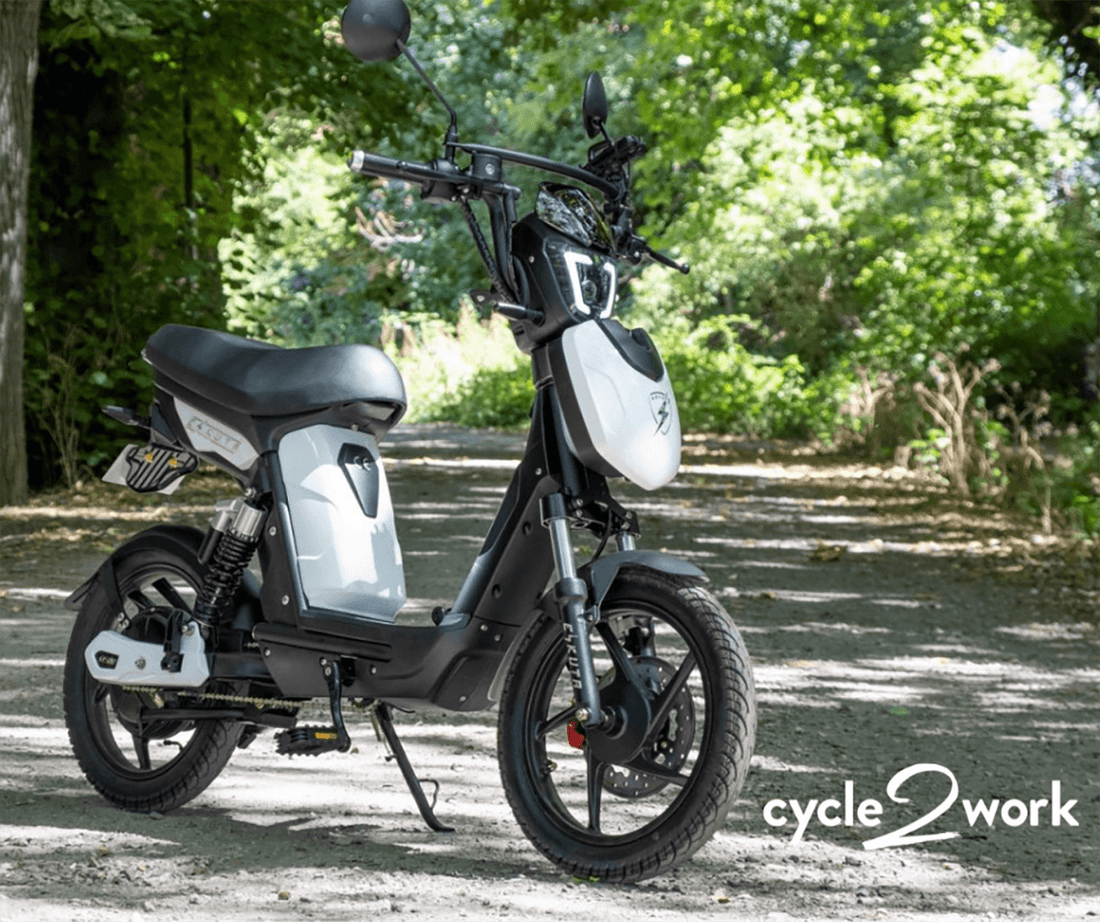 Our SX-250 eBike is now available through the Halfords Cycle2Work Salary Sacrifice Scheme
Yep that's right, our SX-250 electric bike will now be available to purchase through the Halfords' Cycle2Work salary sacrifice scheme.
The scheme forms part of a wider government initiative that aims to encourage more people to commute by bike, enabling them to make healthier choices and reduce the UK's carbon footprint. This is achieved via salary sacrifice which allows employees to make savings of up 37% on the cost of a new bike with payments spread across 12 to 18 months.
Cycle2Work prides itself on having a bike to suit every type of rider and so our Eskuta SX-250, which mixes the robust building components of a motorcycle within the parameters of being a road legal eBike is a much welcome addition to the scheme's portfolio.
Chris Oakley, Head of Commercial and Business Development for Halfords, commented: "We're excited to offer the Eskuta SX-250 e-bike through Cycle2work. When launching a cycle to work scheme, choice is important to both the employer and employee.
Through Halfords, Tredz and hundreds of independent Bike Shops, Cycle2work caters for riders at all levels. Adding the unique Eskuta SX-250 e-bike into the mix builds on our commitment to offer something for everyone." 
Managing Director of Eskuta, Ian O'Connor commented, "We are absolutely thrilled that our SX-250 is now being included in the Halford's Cycle2Work scheme. Halfords is a well-established and trusted voice within the cycling industry and so we are delighted to be part of that.
The way we travel, and commute is changing, and electric micro-mobility is becoming an increasingly popular solution for many, not only do these forms of transport reduce carbon emissions but they also help to alleviate congestion in our towns and cities and cut commuting times."
For more information on purchasing an Eskuta SX-250 through the Cycle2Work scheme please click here.